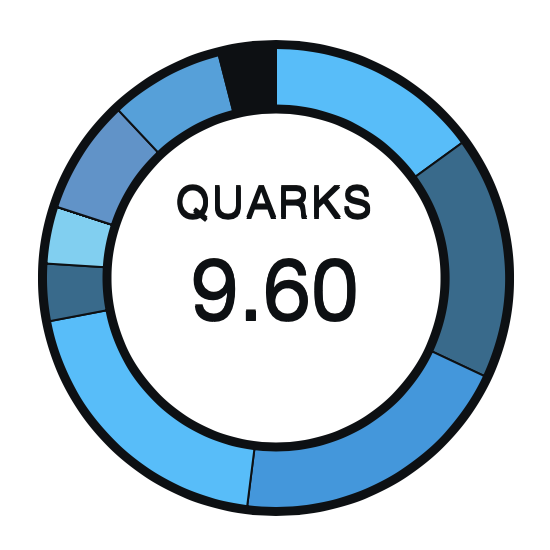 Quarks rating explanation here.
I must confess I hadn't heard about Voigtlander until perhaps five years ago. They are not exactly main stream : they do not have many photography consumer products, their products are usually geared toward Leica systems and they are often eclipsed by big players such as Canon, Nikon, Zeiss and Sony. However, that doesn't mean they don't know what they are doing, nothing further from the truth.
Voigtlander has been around for a while, it's actually the oldest name in cameras at is was founded in Vienna in 1756. It produced the famous Petzval lens and although it was part of the Carl Zeiss Foundation until 1973 (more info here), its business relationship with Zeiss continues to this day in one way or another. The 15mm f/4.5 Heliar III is one of their three newly released lenses for the Sony FE mount.
Hardware Design
Rating: 9/10
The industrial design is the perfect balance of functionality and elegance. There are no superfluous buttons or rings. In fact, there are no buttons at all. This is a fully manual lens which means that both the aperture and focus are set on the lens itself. However, the rings controlling these settings can be easily operated as they are well separated from each other and have different widths (Unlike the Loxia models).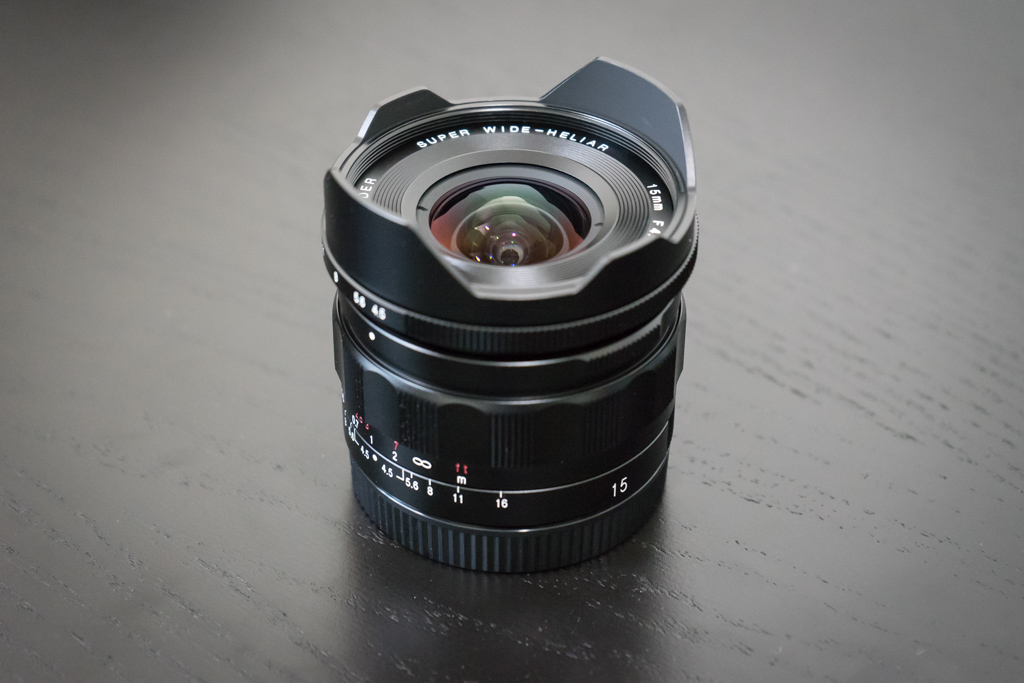 This lens is the direct descendant of the original Super Wide Heliar by Voigtlander. It's is actually the third generation specifically made to be used on Sony FE Mount camera bodies. Previous versions, made for Leica, could always be adapted to be used on Sony A7 series cameras, but that introduced several issues: purple coloring towards the edges (due to the way the light would impact the sensor), larger effective lens size (due to the adapter) and no exposure info being fed back to the camera. Since this is a fully Sony FE-Mount lens, EXIF info is passed to the camera for each shot. Additionally, the optical issues have been corrected (more on that later).
This lens is tremendously small. My reference lens for size comparison on the Sony FE mount has always been the Sony/Zeiss 35mm/f2.8. It's one of the first for the platform and Sony/Zeiss focused on portability and performance (hence the 2.8 maximum aperture). In the following image you can see how the Voigtlander 15mm f/4.5 compares to it.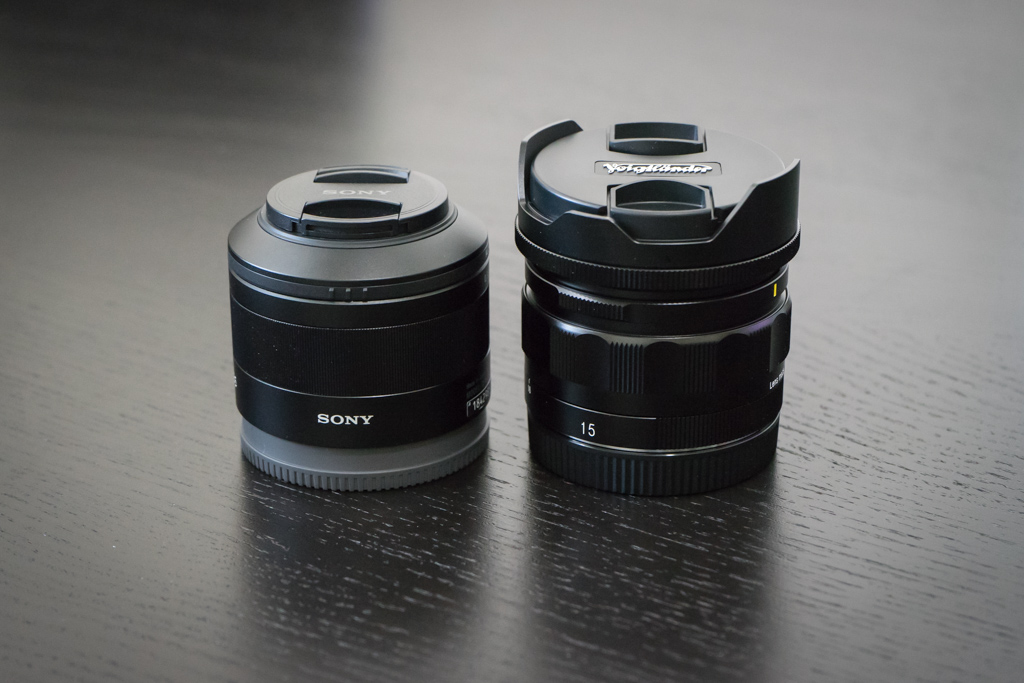 Granted, this is not and apples-to-apples comparison, as the lenses have different focal lengths and different focusing features (auto vs. manual). The intent is just to provide a size frame of reference.
I used to use a Rokinon 14mm f2.8 before switching to this lens and although they are both native Sony FE-Mount lenses, the difference in volume and weight is just ludicrous. Although the Rokinon is an ok lens from an optical point of view, it poses several disadvantages: it doesn't communicate with the camera in any way, so Exposure EXIF information is not embedded in images. Also, the Rokinon lens exhibits some serious distortion that needs to be corrected in post-production (here is a Lightroom lens profile I modified to do so). Granted, the Rokinon 14mm is a faster lens (i.e. f/2.8 vs f/4.5), but in this case, I rather sacrifice those few stops for excellent image quality, portability and building construction.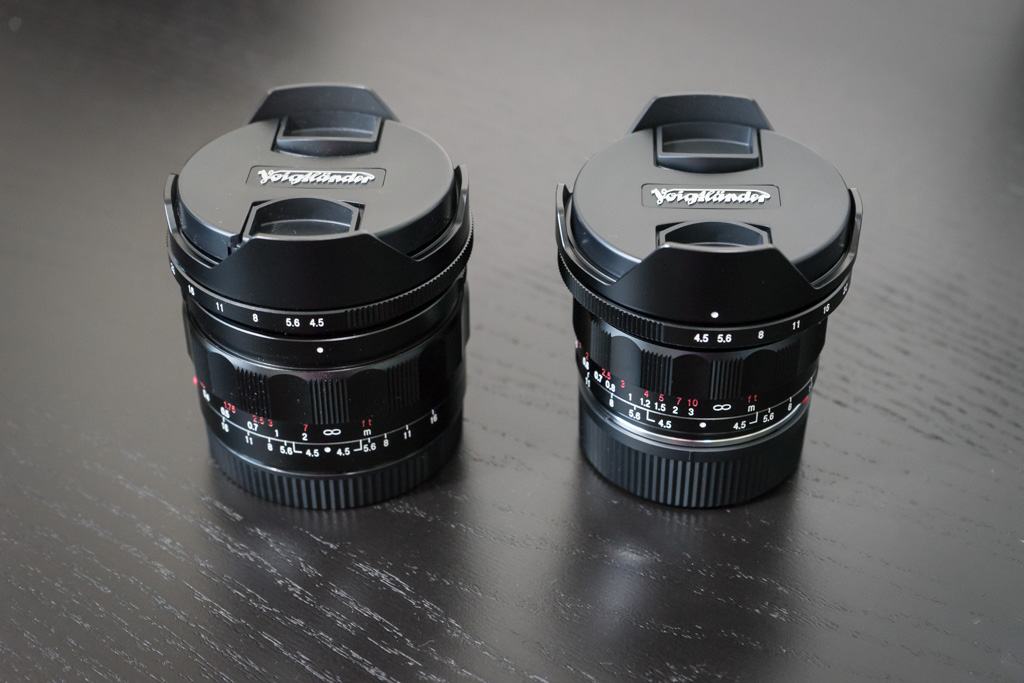 The focus ring is fully mechanical, meaning that it has both start and stop points as opposed to the focus by wire method used by modern auto-focus lenses where the focus ring turns freely in both directions. Mechanical focusing provides a better feedback and allows to achieve accurate focus easier and faster than focus by wire most of the time, in my opinion
It's worth mentioning that the camera can be set to activate the focus magnifier as soon as the focus ring is operated, which is a feature that some people may find appealing. I prefer setting one of the camera's configurable buttons to do so, but that's just personal preference.
One disadvantage of Voiglander's design, is the fact that the lens hood is permanently attached. That means that, no filters can be used on this lens.
Hardware Quality
Rating: 10/10
The Voigtlander 15mm f/4.5 is a little and hefty bundle of metal and glass. It feels as solid as the Sony/Zeiss 55mm/f1.8 or any batis lens released by Zeiss. This may not be a coincidence, as Cosina Japan manufactures several Zeiss lenses.
Although the lens is relatively heavy, it doesn't make the Sony A7 II camera feel out of balance.
The focusing ring moves butterly smooth, with just the right amount of friction. The aperture ring makes an audible and pleasant "click" when changing apertures. However, it can be easily de-clicked to improve operation and handling when filming video.
General Performance
Rating: 9/10
The lens' performance is extraordinary, in my humble opinion, and I'm not the only one out there praising it. There is a famous review for the first generation of this lens by Ken Rockwell and he puts it ahead of the Leica 21 mm f/2.8 and the Leica 18mm f/3.8. Although the reviewed model was geared towards Leica Film cameras, this version has been optimized to work on digital cameras.
Sharpness / Corner tests
I setup the camera on a tripod, disabled Steady Shot and took several shots of the scene below with different apertures (f/4.5, f/9.0 and f/22.0), always focusing on infinity. The images below were edited just to slightly increase exposure, no other post-processing was performed.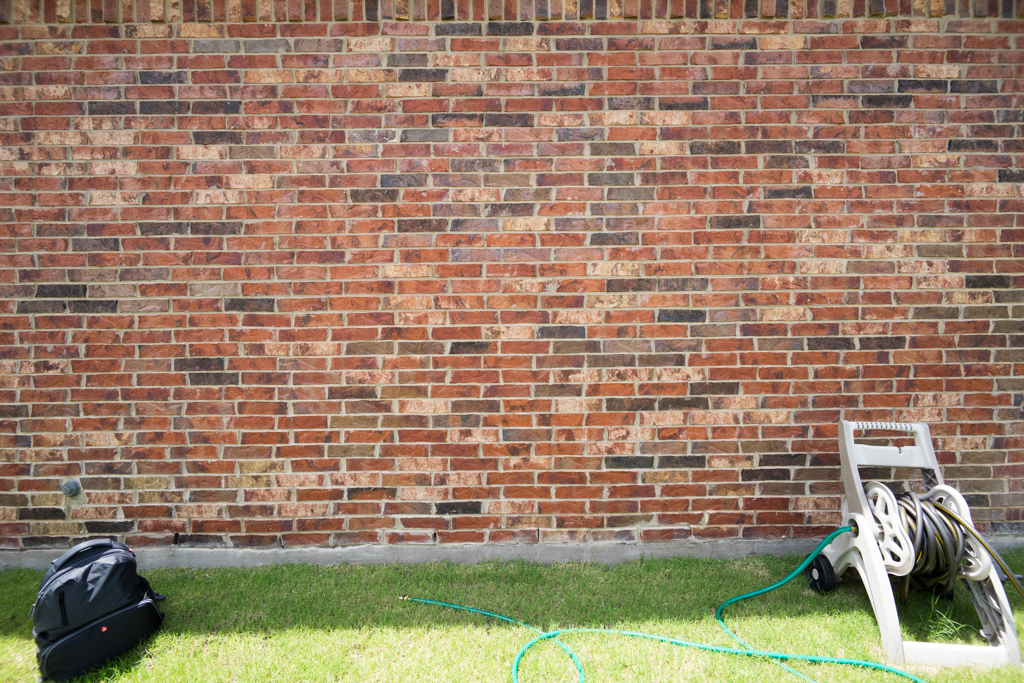 The following image compares the sharpness in the center of the frame at each of the above defined aperture settings:

And here are the results for the corners:

In pretty much all lenses sharpness tends to degrade as you get closer to edges to the image. This is an unavoidable characteristic due to the nature of glass and optics. The effect is also more prominent when using extreme apertures (in the case of this lens: f/4.5 and f/22).
As is can be observed above, the Voigtlander 15mm f/4.5 sharpness performance in both center and corners is outstanding. I keep checking the photos on camera (LCD screen), zooming in and having difficulty finding images that are not sharp, even without using a tripod. I'm not exaggerating, it's really impressive to say the least. Although sharpness tends to fall towards the ends (especially at f/4.5), image quality is still very good.
Contrast
Although the lens doesn't have the outstanding color contrast performance of Zeiss lenses, it's pretty close to it!, and does not small achievement. Obviously, contrast can be tweaked in post-production via Lightroom.
Vignetting
Vignetting is the term given to the fact that, depending on how wide a particular lens is, it may darken the edges of the image. This is also accentuated at certain aperture values (more info here).
In the case of the Voigtlander 15mm f/4.5 III, there is definitely vignetting, but that's just expected considering such a wide focus lens. It's worth mentioning however, that it's much controlled than the vignetting presented by previous Heliar generations. Additionally, the purple tint on edges exhibited by previous generations has been controlled. In any case, vignetting can easily be corrected by clicking a checkbox in Lightroom (see below).
Distortion
As it can be observed below, the Voigtlander 15mm f/4.5 III exhibits really very minor distortion, which is really impressive for an ultra wide lens. Although images are almost perfect to be used Straight Ouf of the Camera (SOOC), the minor distortion can easily be corrected in Lightroom by enabling Profile Corrections in the Lens Corrections section.
Move the slider below from left to right to see the difference before and after enabling the lens profile correction.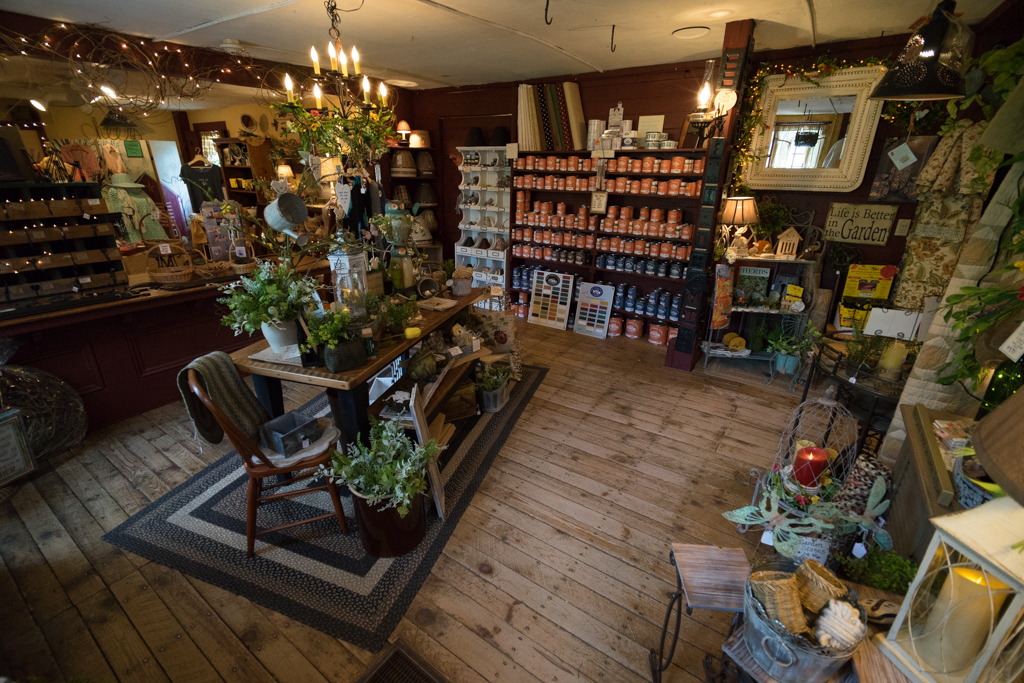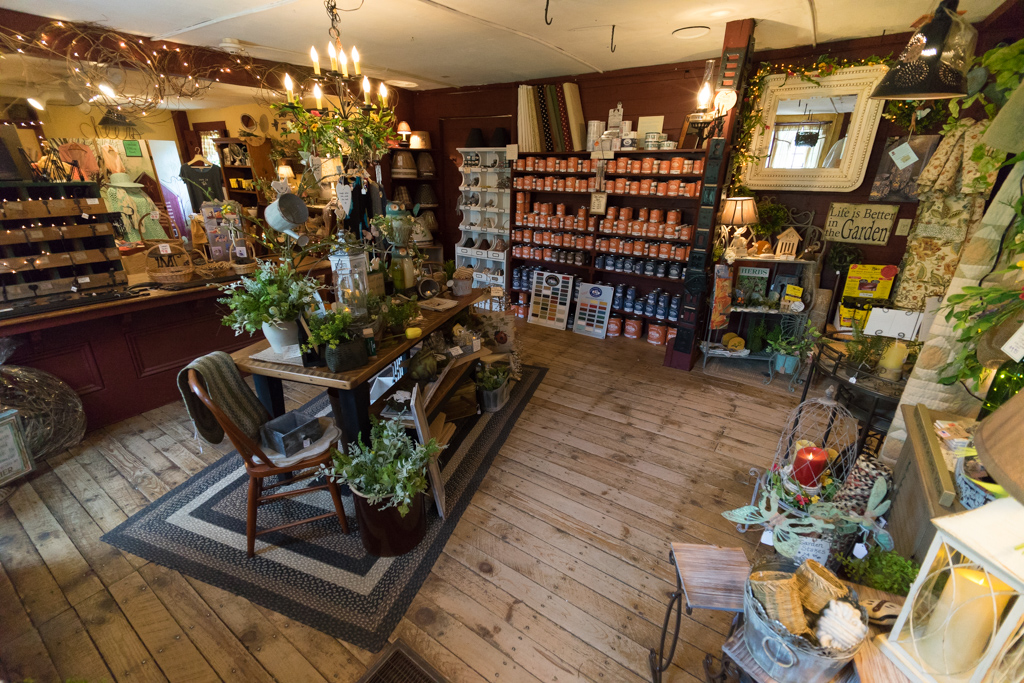 Although the included lens profile on Lightroom does an excellent job fixing distortion, it brings the saturation levels down and overexposes the edges (perhaps in an effort to correct vignetting). So, use it with care.
Price
Rating: 9/10
Paying $800 for a lens may seem outrageous for most people (it is for me), especially if you are an amateur photographer. But when you put it in perspective, this lens is a steal at that price. This is why: Optical performance is outstanding, built quality is top notch, it's very portable and when you compare it with its rivals… well, that's the thing, there are no rivals with comparable features on the FE mount. If you are willing to go up to 18mm or even 21 mm, you would enter the Zeiss realm, and would have to pay almost twice as much for a Batis or a Loxia ( here is my review of the latter). Although Rokinon offers the 14mm f/2.8 with a notably faster aperture, it's certainly no contender on image quality, built or portability. Also, images on the Rokinon need to be corrected in post-production due to its heavy distortion.
A special shout-out to CameraQuest, I bought this lens from them through their Amazon store. I had a little problem with the unit shortly after buying it and their support and customer service was just outstanding.
Note: As of July 10th 2016, this lens is out of stock but it's supposed to be back in store within the next couple of weeks.
Ease of Use
Rating: 10/10
The lens is as easy to use as any other manual focusing lens. Actually, I would say it's easier to use. This is because due to its wide angle and small aperture (i.e. f/4.5), it's very likely it would be used for landscape and/or architecture photography, in which case just setting the focus ring to infinity would be enough to have everything crisp and focused most of the time.
Other Reviews
Amazon: 5/5 Stars
Adorama: 5/5 Stars
Unfortunately, reviews of this lens do not abound on Internet. Perhaps this is due to the fact that it was released towards the end of April 2016 and it's currently in high demand. It currently has a rating of 5 stars out of 2 reviews on Amazon and also 5 stars out of 1 review on Adorama. Although it's just a few reviews, I decided to use them on the Quarks calculation because they seem legit and unbiased.
I'm planning to post more sample images shortly, stay tuned.