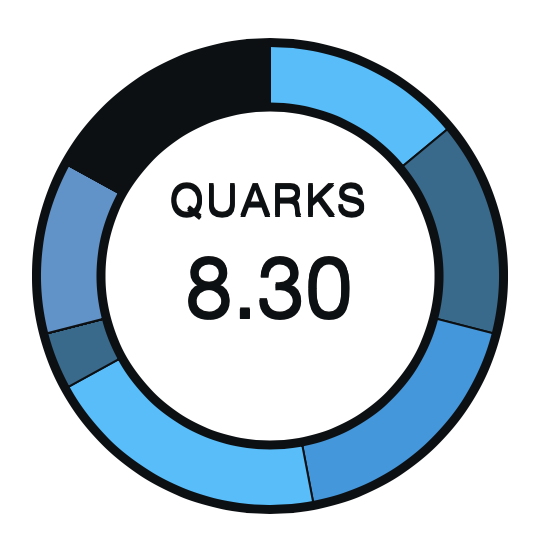 Quarks rating explanation here.
The Sennheiser brand is all about quality audio and meticulous engineering. I reviewed the flagship over-the-ear model of their Momentum series last year. Now, it's time to try out the in-ear wired version of the series.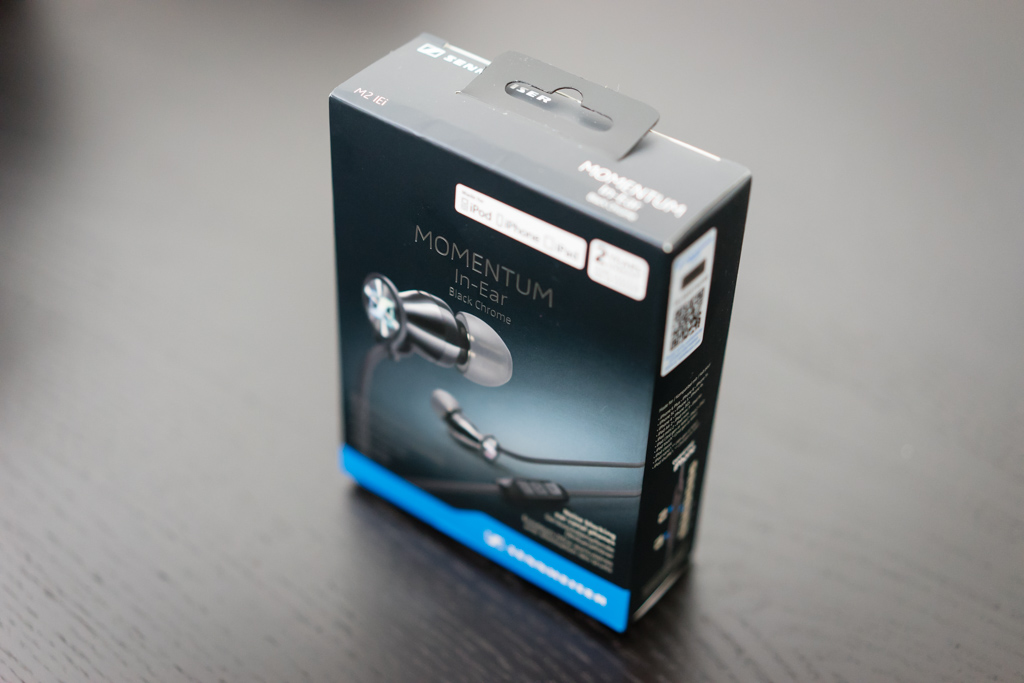 Hardware Design
Rating: 8.5/10
The Momentum series headphones stand out for their tasteful, clean and almost timeless design. The in-ear version is no exception. I would say it's the best looking in-ear design within all their lines, including the more expensive IE80 and the top of the line IE800.
The drivers are incased in what seems to be a metal and hard plastic housing. Of special note is the way the cable connects to the drivers' housing. I like it not only because of the way it looks, but because it also helps prevent or mitigate damage to the headphones in case the cable is yanked.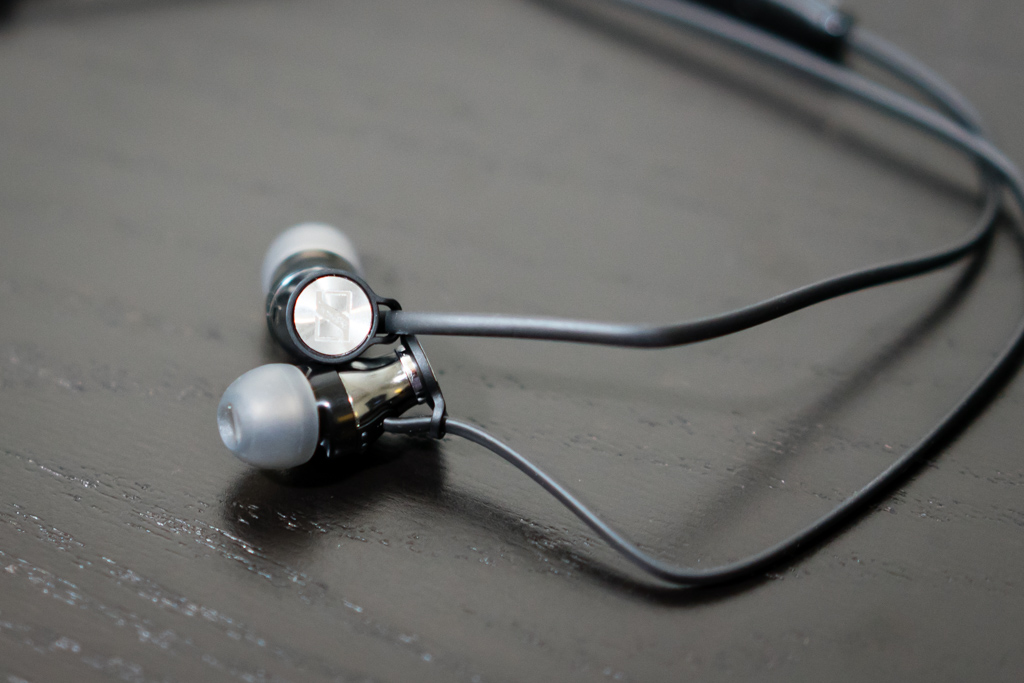 A close inspection to the earbuds reveals that the nozzle protrudes at an angle, helping direct the sound inside the ear canal when they are appropriately worn. A testament of the attention to detail Sennheiser has put on designing these headphones.
The cable, although a little thin for my taste, has an elliptical cross section which is very effective in limiting cable tangling. The plug is fairly slim in design and there should not be any problems inserting it into smartphones provided with thick cases.
The main reason I'm not rating them with 10 stars in this section is the overall wearing design. Other offerings like the [Shure SE215's] shure_amzn or the Westone Alphas, are designed so that the earbud's cable runs behind the ears. That provides a more secure fit and prevents small yanks on the cable from pulling the earbuds out.
Hardware Quality
Rating: 9/10
Comparing the general quality of these earbuds with others in the same price range is almost unfair. It's leaps and bounds above options like the Shure SE215's or the Etymotic Research HF5's. Even though they are made out of plastic, it's hard and high quality.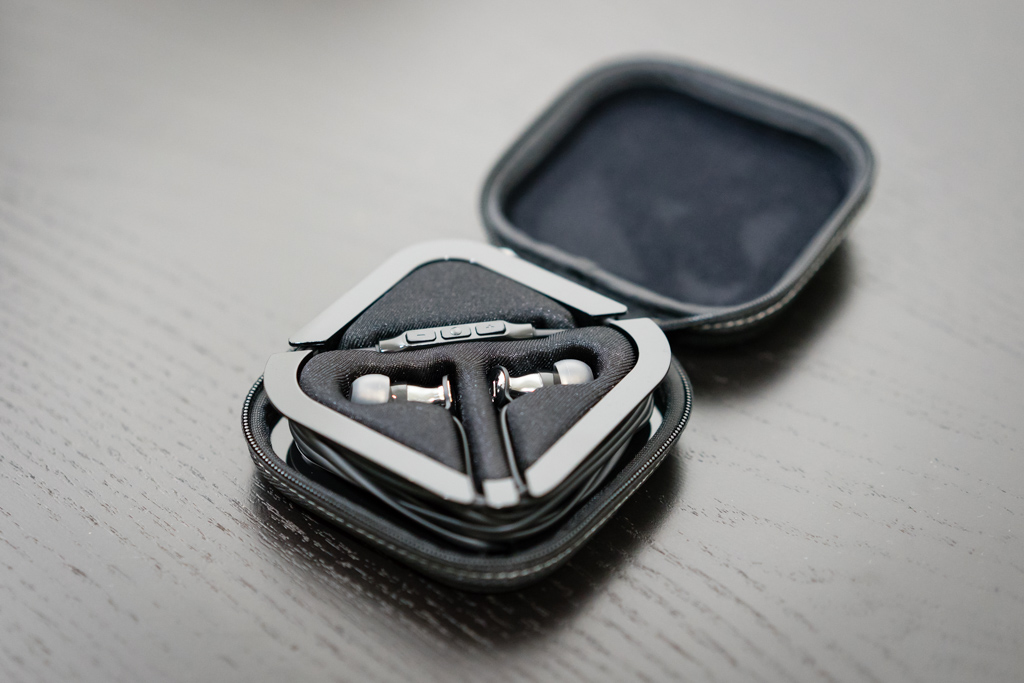 The earbuds come in a very nice hard case with a silky smooth exterior. the zipper is extraordinarily smooth and very easy to operate. The whole thing exudes quality . Sennheiser provides a wide assortment of silicone ear tips. However, no foam ear tips are included.
From the cable, connector and driver housing to the included case, materials are of great quality. Perhaps not top notch like the RHA MA750i's, but definitely great for this price range.
General Performance
Rating: 8.5/10
I tried these earbuds with high resolution audio. That is, music encoded at least at 96KHz/24 bit which is effectively better quality than CD audio (and hence, better quality than MP3/AAC compressed lossy audio). The files were in Apple Lossless format and were played/decoded through a DAC capable of reproducing them at 96KHz/24 bit resolution.
The whole arrangement may be overkill for mobile users, as currently most mobile devices (including Apple's iPhone 6S) are not capable of playing high resolution files while keeping the audio quality through their headphone jack (more information here). Additionally, the most popular streaming services (e.g. Spotify and Apple Music) are not capable of streaming music at such high quality. However, I wanted to test the earbuds with the cleanest audio source I could provide to rule out any quality issues or noise/artifacts that may be introduced.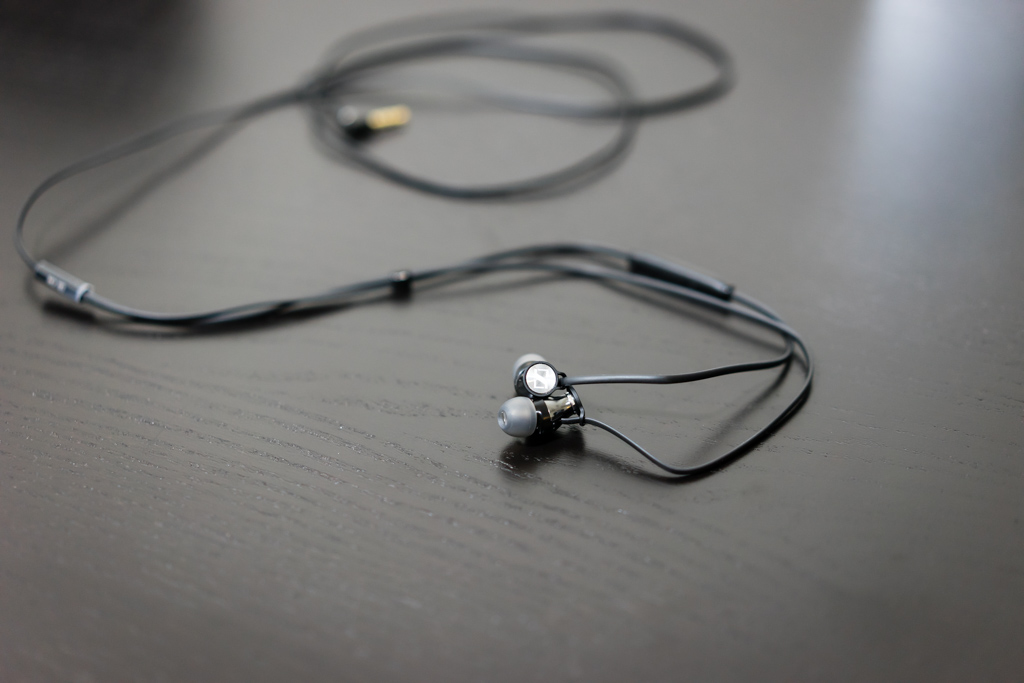 These earbuds have a very distinctive "V" audio signature. That means that lows and highs are emphasized while the mid range is not that prominent. I must say, however, that mids are not bad at all, they are clear and detailed. Killing Me Softly by Fugees sounds beautifully, for example. Vocals are crisp and the lower frequencies are bold and fulfilling. Hotel California by Eagles is another example of a song that is fantastically reproduced by these earbuds.
The reason I'm not giving it 10 stars in this section is because the high frequencies can sometimes be too harsh. I found myself dialing the volume down on some songs because of it. Other than that, I must say they sound really nice and I like the warm and think bass. Overall, I would say they sound better than the Shure SE215 or even the Westone Alphas.
Given the "V" Audio Signature, Jazz music sounds really nice on these (you may need to tone down the highs a little bit from time to time).
Price
Rating: 9.5/10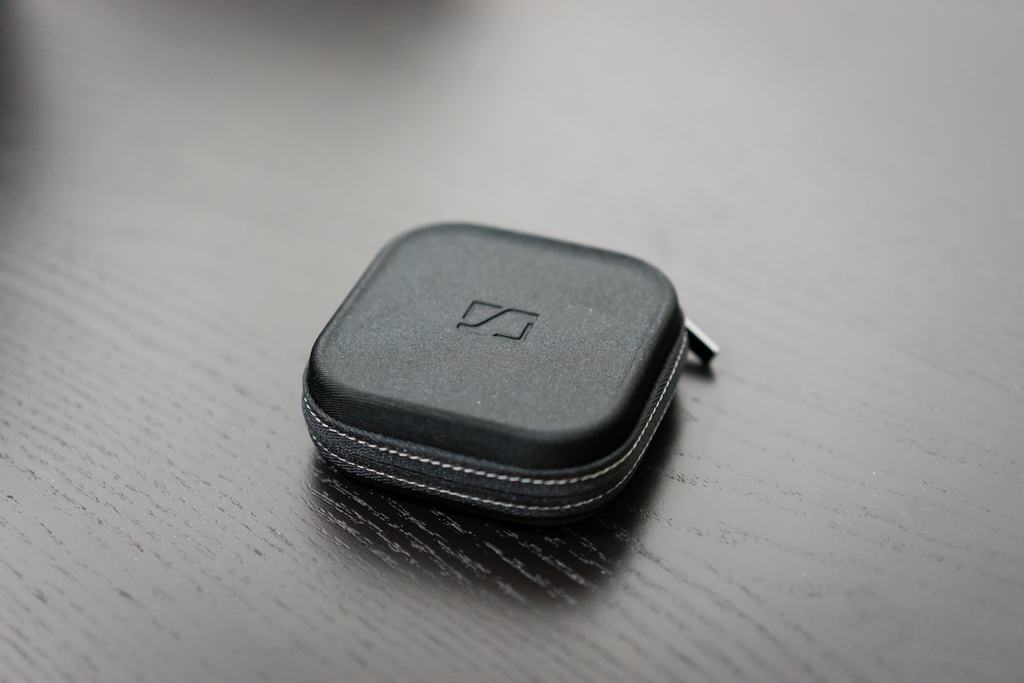 The Sennheiser Momentum In Ear retail for about $99 at the time of this writing. I think that's a more than adequate price tag for the quality and performance these headphones offer. If you like in ear headphones below $100 that are not designed to be worn with the cables behind your ears, these are probably your best option.
Ease of Use
Rating: 10/10
These earbuds, unlike the ones that are designed to be worn with the cable behind your ears (which I actually prefer), are as easy at it gets to use. Once you find the right ear tips, you just insert them in your ear and you are ready to go.
Amazon Reviews
Rating: 3.95/5
At the time of this writing, the Sennheiser Momentum In Ear rate with 3.9 stars out of almost 400 reviews on Amazon. This rating has been taking into account to calculate the Quartz score.
Newegg Reviews
Rating: 5/5
The Sennheiser Momentum In Ear rate with 5 stars out of 2 reviews on Newegg at the time of this writing. This rating has been taking into account to calculate the Quartz score.
In Summary
Pros
Prominent bass without overpowering other parts of the spectrum.
"V" shape sound signature that doesn't drown the mid range audio.
Nice carrying case (classy and capable of holding two additional ear tips)
Nice elliptical cross-section cable.
Excellent quality and good design.
Angled nozzle to better drive sound inside the ear canal.
Cons
No foam ear tips.
No over the ear design (can get stuck on your shirt). But this is more of a personal preference.
Highs can be a little harsh.
Thin cable. So some friction noise is transmitted when the cable rubs against other objects.