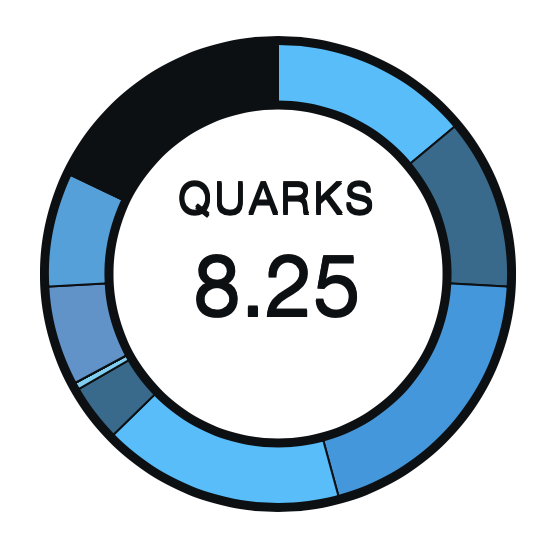 Quarks rating explanation here.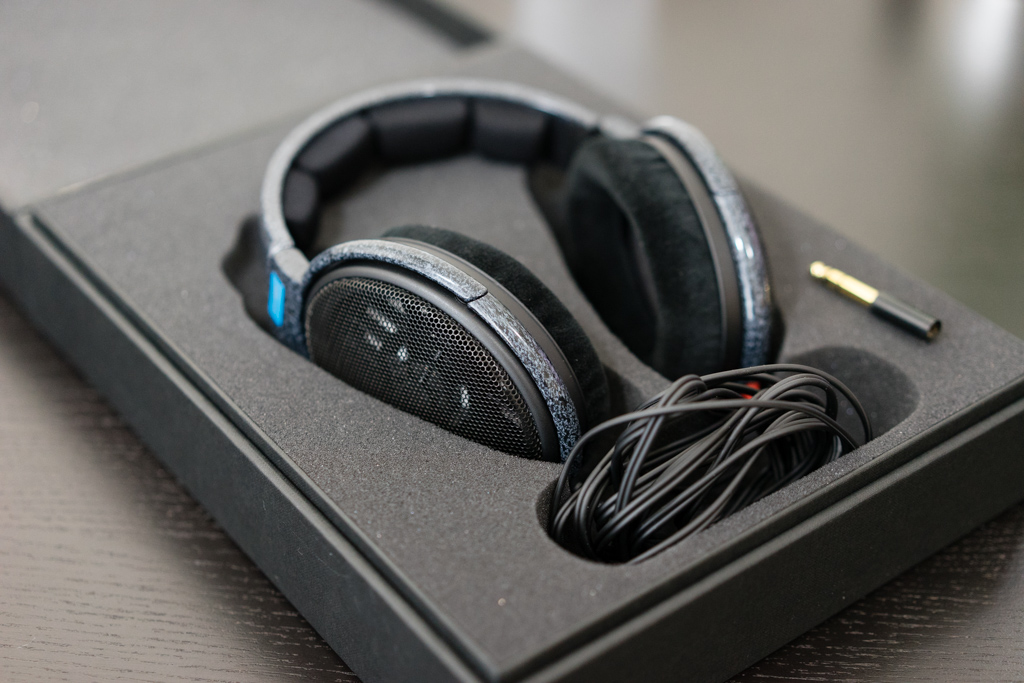 Open-back headphones have been around since the 70's. Many people prefer them over closed-back alternatives because they provide a more live-sounding experience as opposed to music being injected into your brain (which I actually prefer) from closed-back headphones.
Sennheiser offers several high quality open-back Over-Ear headphones and the HD 600's are a tier or two below the top of the line in this category. Read on for a detailed review of this wired headphones.
Hardware Design
Rating: 8/10
Comfort is the first word that comes to mind when wearing these headphones. The driver's oval shape gives them a futuristic look that I found very appealing. They effectively go over and wrap your ears in a pleasant way.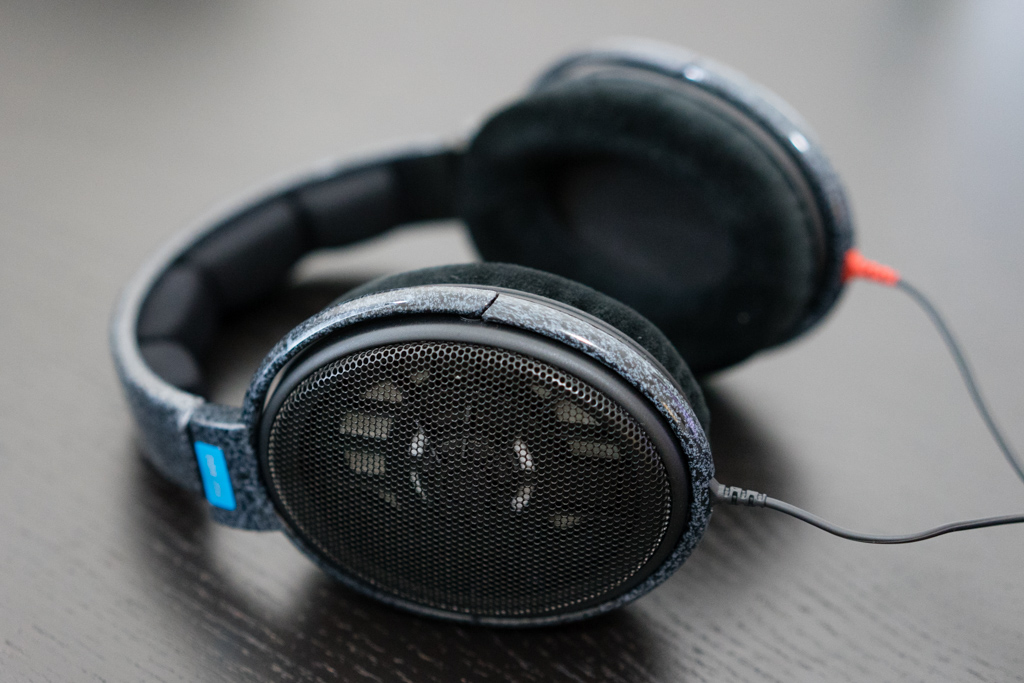 The headphones are surprisingly lightweight for their size. This is mainly because of the use of plastic (more on that later). There is a single metallic band connecting both ends which is provided with adequate foam padding and a plastic sheath. I am not particularly fond of the metallic mesh on the exterior of the speakers, but that's just personal preference.
The design is simple and functional at the same time. Although the headphones look a bit rigid at first glance, there are actually several pivoting points that allow the cups to rotate and adjust to one's head comfortably.
The cable is long (3 mt / 9.8 ft) and thick without being too bulky, with a 3.5 mm connector at the end. Sennheiser also includes a 3.5 to 6.35 mm adapter to plug the headphones to amplifiers or receivers. Both connectors are gold plated.
The cables are symmetrical (i.e. there is one cable coming out of each headphone) and are joined into a single cable about 10 inches from the point of connection to the headphones. This junction is not adjustable, though.
Hardware Quality
Rating: 7/10
Although the headphones feel solid and well built, I would have preferred to see less plastic and more metal, like in Sennheiser's momentum series headphones. Moreover, the plastic's glossy finish gives them a cheap look inappropriate for this price range.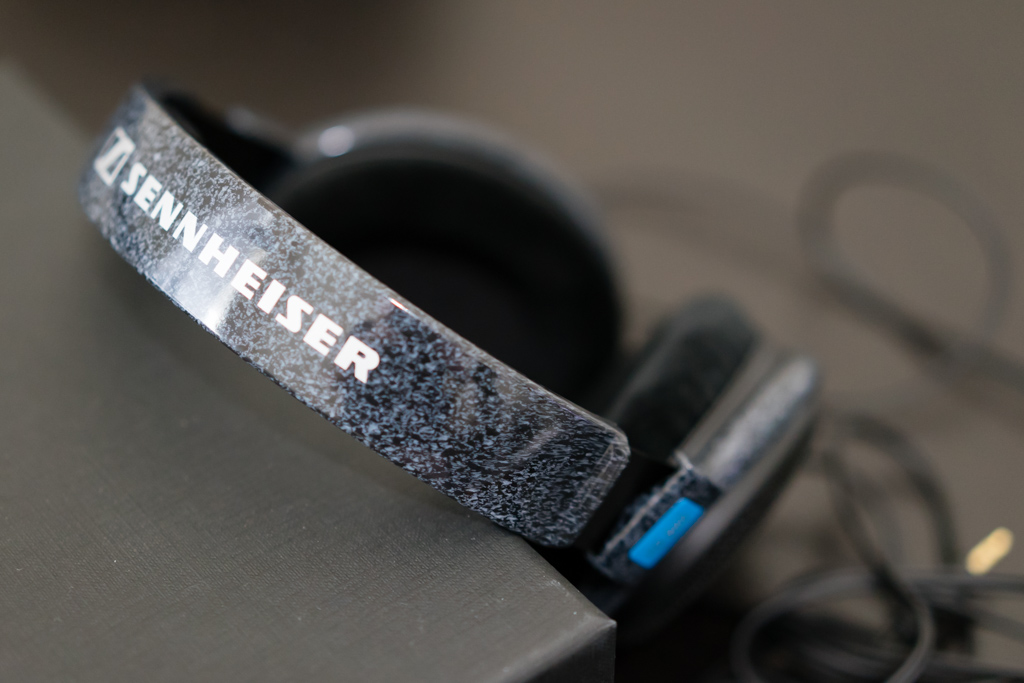 The cable is thick and soft to the touch. Also, the points of connection at both the plug and the earphones are reinforced. I wouldn't worry about accidentally yanking the cables and damaging the point of connection.
General Performance
Rating: 9/10
I tested the HD 600's with high resolution audio. That is, music encoded at (at least) 96KHz/24 bit, which is effectively better quality than CD audio (and hence, better quality than MP3/AAC compressed lossy audio). The files were in either Flac format or Apple Lossless format and were played.decoded through a DAC capable of reproducing them at 96KHz/24 bit resolution.
The whole arrangement may be overkill for mobile users, as currently most mobile devices (including Apple's iPhone 6S) are not capable of playing high resolution audio *through the headphone jack and keep the lossless audio quality. Additionally, the most popular streaming services (e.g. Spotify and Apple Music) are not capable of streaming music at such high quality. However, I wanted to test the headphones with the cleanest audio source I could provide to rule out any quality issues or noise/artifacts that may be introduced.
Per Sennheiser's website, here are the headphones technical specifications: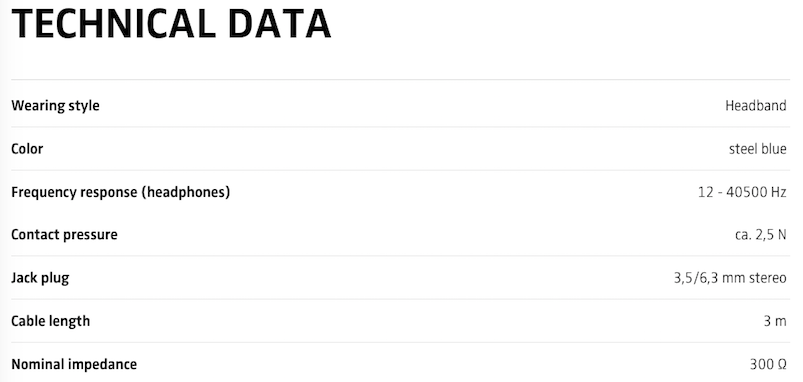 I would describe the general sound signature as Neutral. Vocals and high frequencies are rich and detailed and although the bass is present, it's not emphasized. This is easily appreciated by looking at the frequency response graph (courtesy of HeadRoom).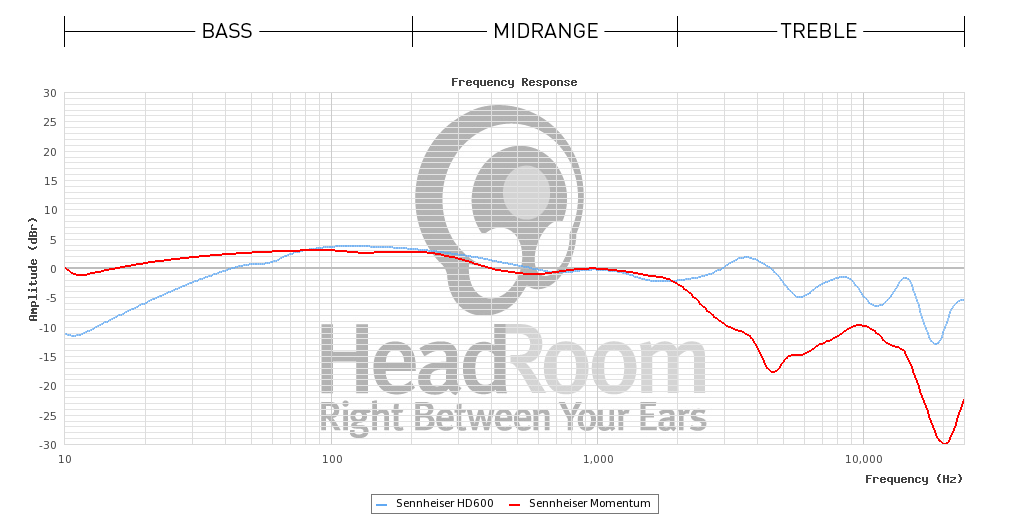 Here I'm comparing them with the Sennheiser Momentum headphones, which reproduce better the lower frequencies but are not as good in the treble range. Actually, the graph can be a little deceiving in my opinion, as I was able to hear very detailed notes at higher frequencies without needing to crank up the volume or do any EQ adjustments.
Being open back headphones, they provide a wider soundstage, but not considerably larger than high end closed-back options. Another benefit of this type of headphones is that you can hear what's happening around you as there is no noise isolation. However, that means you need to be in a quiet room to really enjoy your music.
The reason I'm knocking down 1 star is because of the way the lower frequencies are reproduced. As indicated above, the bass is present, but it lacks vitality and depth. Even for a neutral pair of headphones, I don't think the lower frequency response is up to par. Other than that, performance is truly excellent.
Price
Rating: 8/10
The HD 600 are sold for $370 in Amazon at the time of this writing. Although not exactly a low price, it's an adequate price considering the excellent performance and comfort this high resolution headphones offer. You might want to consider a portable DAC/Amplifier to feed these headphones on the go.
Ease of Use
Rating: 10/10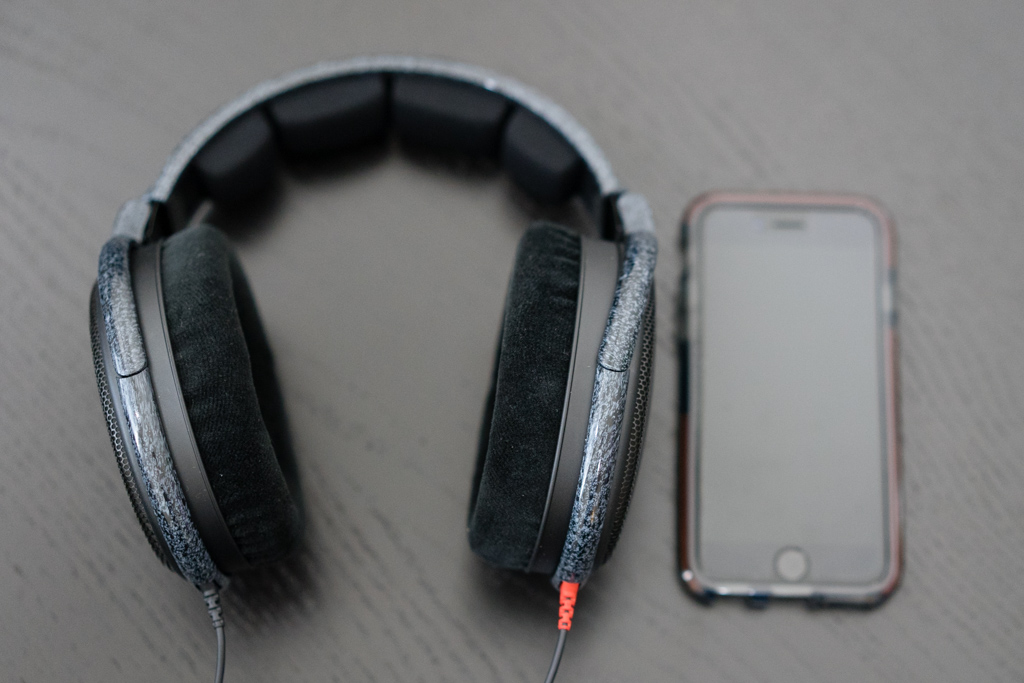 There are no complications associated to the use of these headphones. There are no external cables connecting the head band with the drivers (like in the Momentum series) that can get stuck in glasses or other objects. There are no buttons on the cups or the cable, really plain simple to use (connect and enjoy your music).
Other Reviews
The following reviews have been taken into account when generating the Quarks Rating
| Site | Rating |
| --- | --- |
| Amazon | 4.8/5 Stars out of 272 reviews |
| Newegg | 5/5 Stars out of 11 reviews |
Summary
Pros
Excellent sound.
Comfortable.
Prominent treble.
lightweight.
Thick and long cable.
Relative neutral sound signature.
Cons
Plastic materials used.
Lower frequencies lack vitality.
Although not technically needed, you may need an amplifier to fully enjoy their performance.