In the last week I have been on vacation with my family in Greece, more specifically in the Peloponnese region. Either driving or walking around this area is a constant photo opportunity. So much so, I've decided to always carry my camera with me (except when we are going to the beach).
Everywhere you look is like being inside a postcard. An ancient, sunny, colorful and beautiful postcard. The tones of blue between the sea, hazy mountains and sky are just mesmerizing. I grew up vacationing in the Caribbean, famous for its beautiful beaches, sea and landscapes. But the Aegean Sea has no parallel.
Two of the cities we have visited are Nafplio and Ermioni . I just wanted to share a couple of photos I took on each city during breakfast.
Here is the one in Nafplio: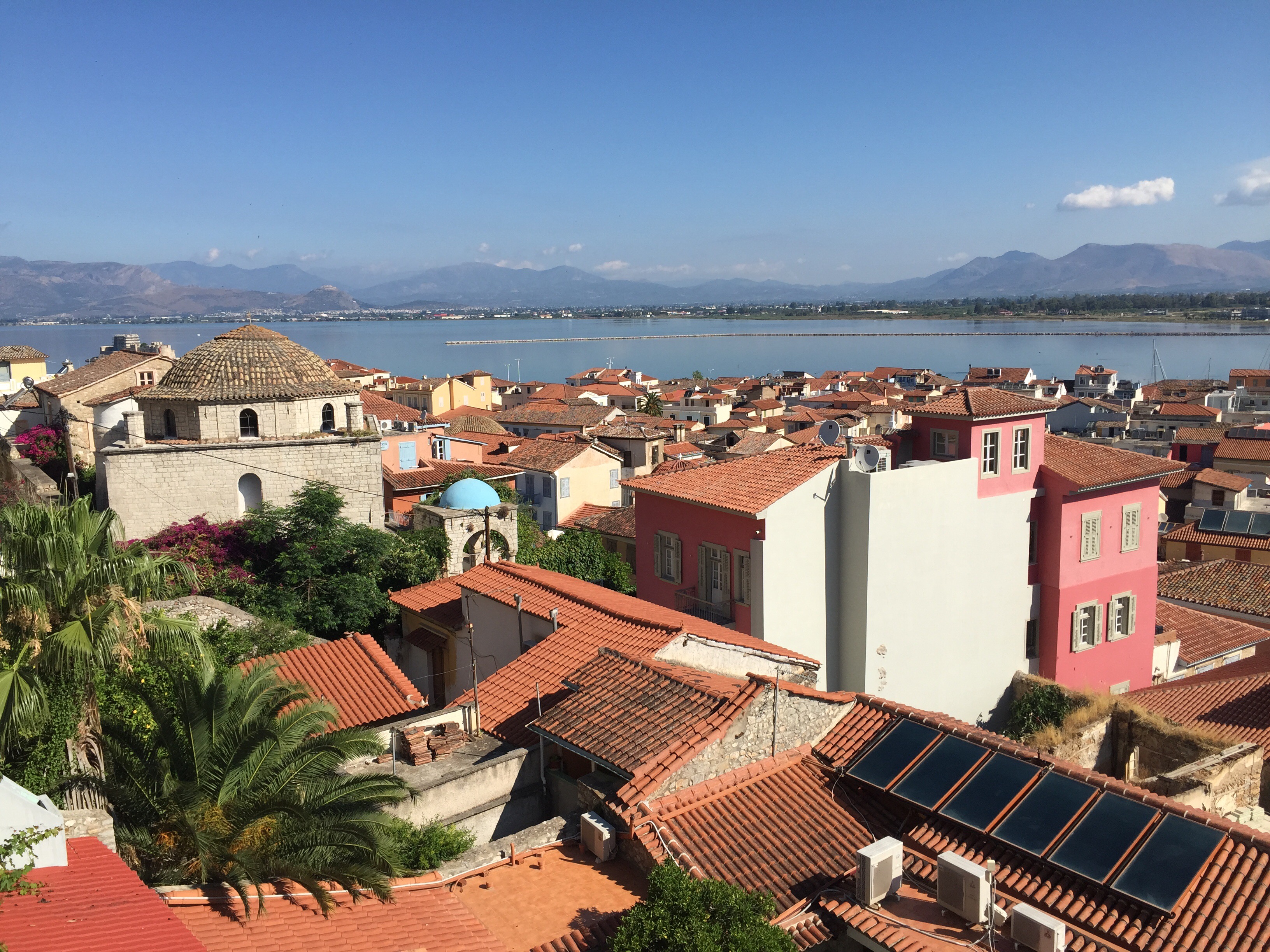 and this one was taken in a hotel near Ermioni: