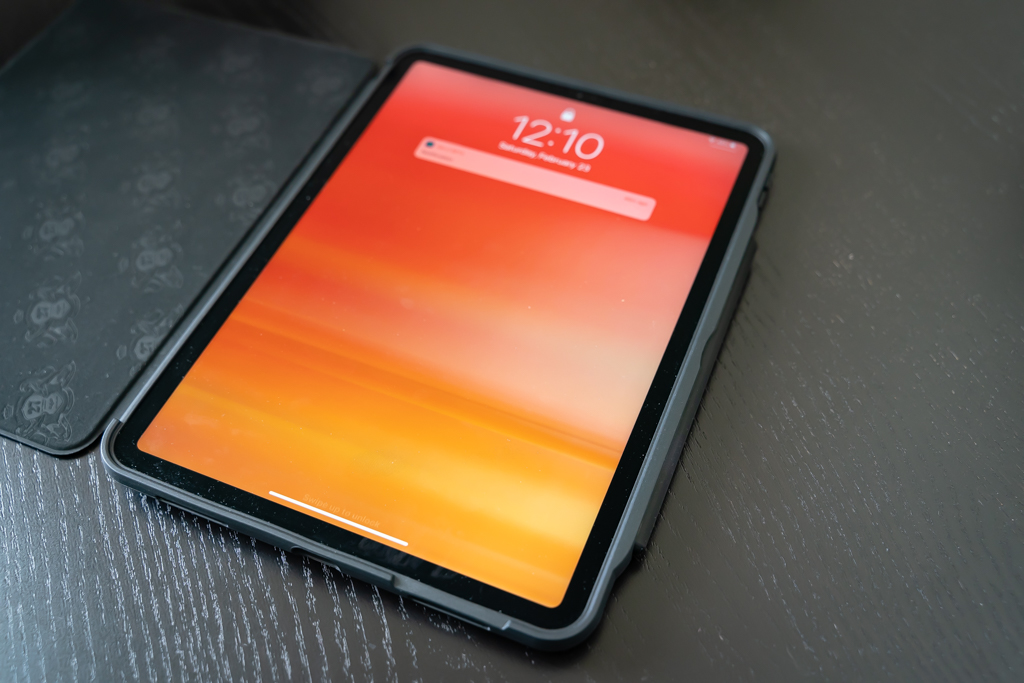 Introduction
Ever since getting the iPad Pro 11", I've been trying to get a more protective case than the ones offered by Apple. I've tried several options, from the cheap ones on Amazon (this one is actually pretty good) to the ones offered by Apple. After several tries, I settled on the The Muse by Zugu.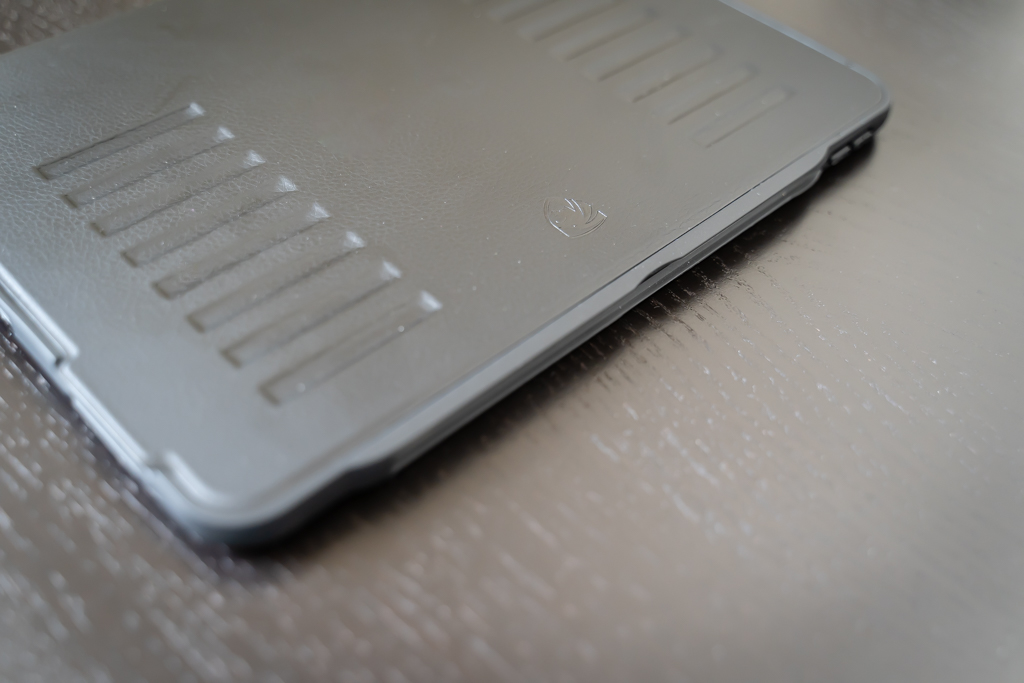 Here are some of the reasons I like it:
Perfect combination of protection, functionality and elegant design.
Areas in contact with both the front and back of the iPad are lined with a soft fabric material.
The material around the iPad's bezel is soft TPU, so there is no risk of scratching the iPad while taking the case on/off.
Although volume and wake buttons are covered, there is good enough tactile feedback when they are pressed.
Several standing positions.
When propped up, the iPad is held in place by fairly strong magnets, so there is no risk of it sliding down your desk or being knocked over (unless someone intends to).
Fully Apple Pencil Ver. 2 compatible. It also has a storing place on the back to slide the pencil in.
However, it's not perfect. The right side, the side where Apple Pencil is supposed to rest while charging, is thinner than the rest of the case. That makes it a bit flimsy and hard to hold from that side without peeling off of the iPad. This, however is not a problem while the Apple Pencil is charging, as the Pencil itself provides enough structural support. But I don't carry the Pencil always with me.
Case Add-On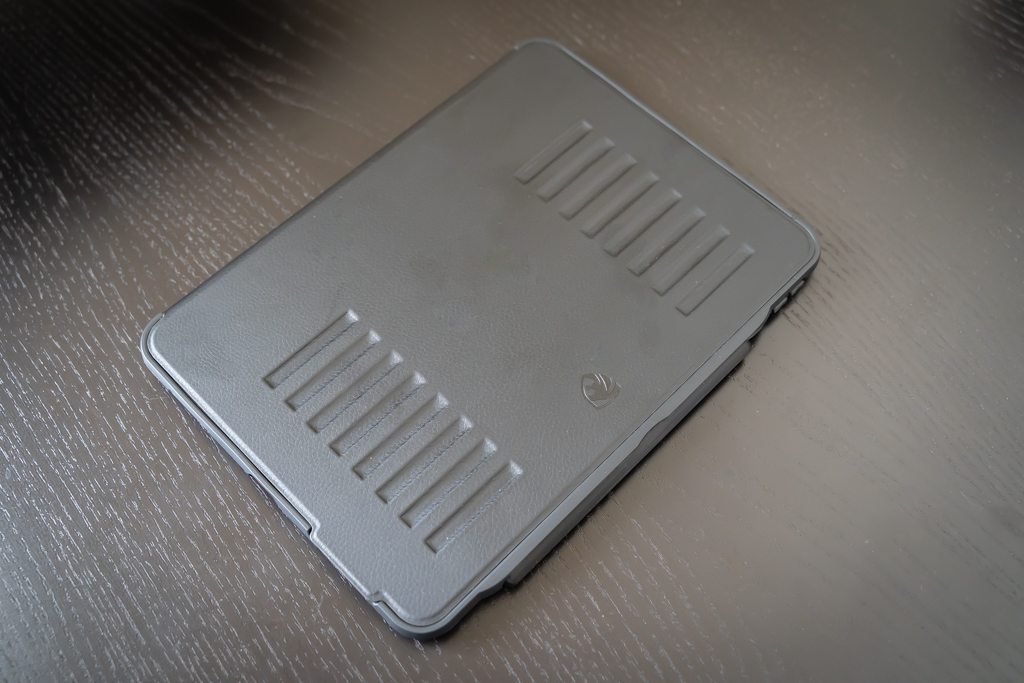 I decided to design and 3D-print a mock Apple Pencil to put in place while the real thing is not charging. I included a couple of magnets in the design (I used these), so it attaches to the side of the iPad just the same as the original pencil does.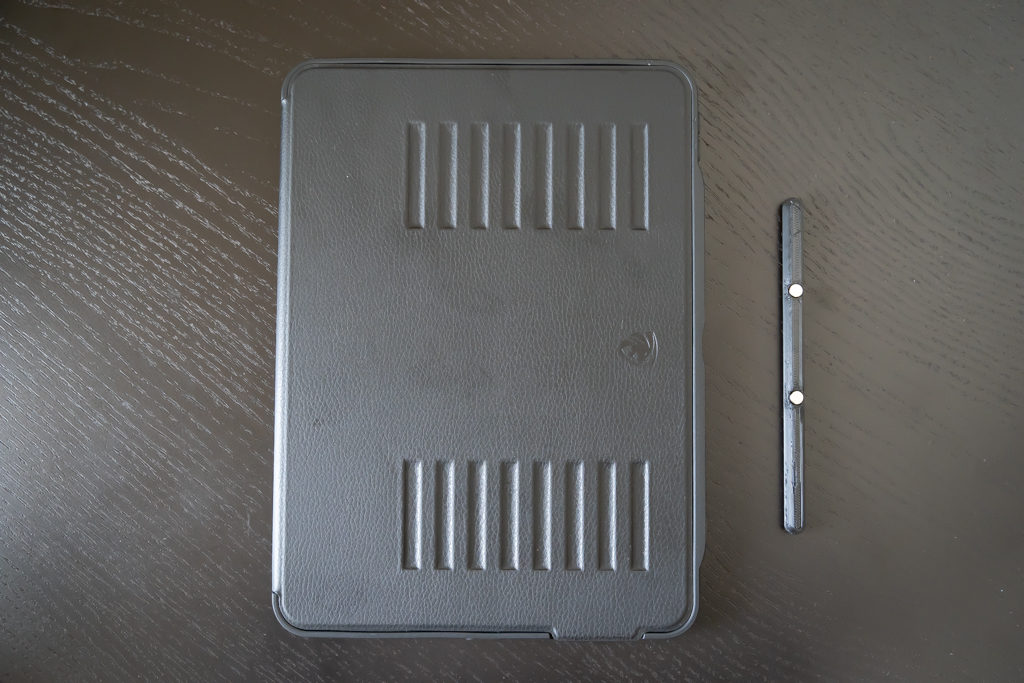 I've shared the STL on Thingiverse, so feel free to download it from there. I used Hatchbox PLA (black) and printed the part with the following settings:
Heated bed: 55C
Extruder: 210C
Glass bed, no clue or blue tape.
No brim or raft.