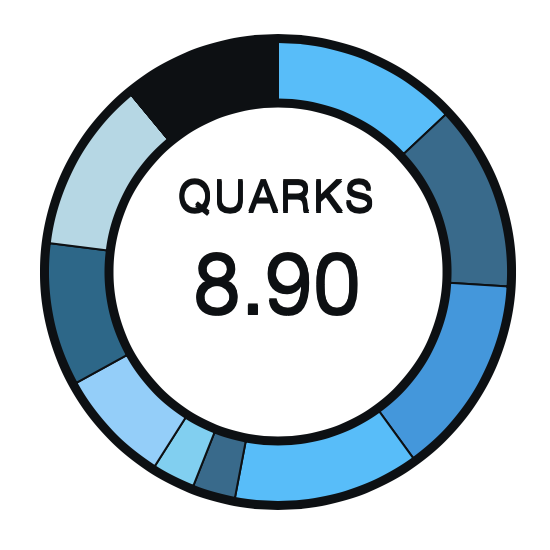 Quarks rating explanation here.
Hardware Design
Rating: 10/10
It's almost impossible not to think of the iPhone 4 as soon as one takes a look at the RoamingMan hotspot device. It's a thicker and much heavier version, and in this case, those are not downsides.
The extra heft is due to the (non-replaceable) internal battery included with the device. It's big enough to power the device for hours and it also serves as a portable battery pack for your phone. Why didn't other manufacturers think of that before?. A hotspot device is supposed to be always with you while traveling. By packing a big battery in it, the usual travel battery can be left at home, eliminating the "another device to carry around" argument usually associated with these WiFi hotspots. Even if an extra battery is not needed, being able to use the hotspot for hours or days, gives you a piece of mind that only people with low-battery anxiety problems (like myself), can truly appreciate.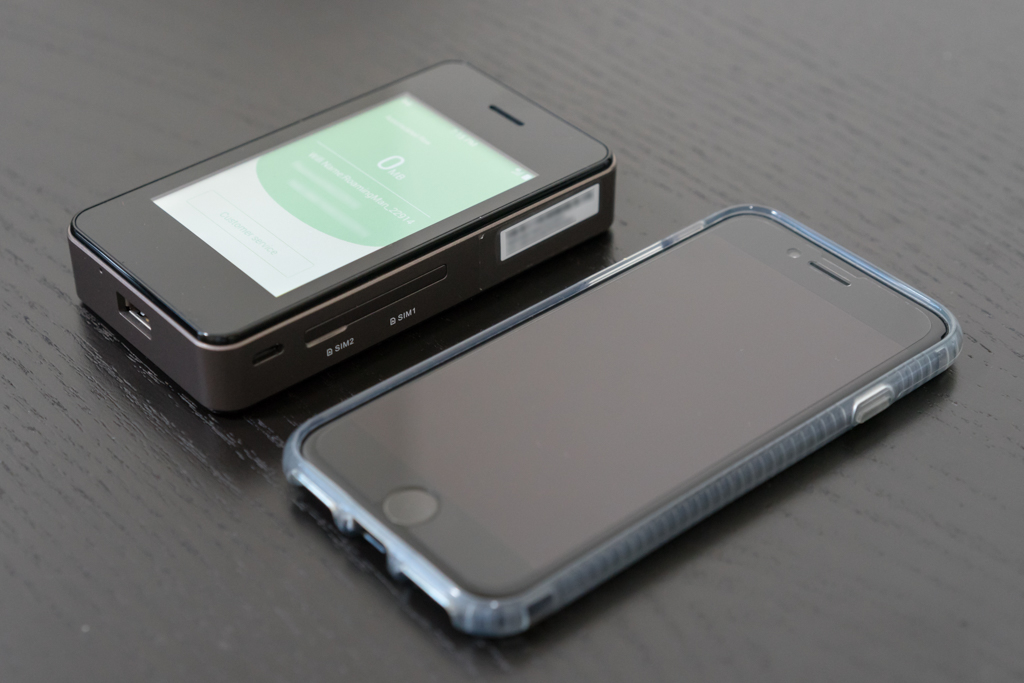 The screen is a bright 3.5-in (diagonal) touch sensitive color LCD, which is a nice departure from the tiny monochromatic screens usually offered by hotspots. As seen in the comparison picture above, there are two SIM slots on one of the sides. However, users are not supposed to interact with them as there is no need to swap SIM cards while traveling internationally.
There are only three buttons on this device: Power, device volume up and device volume down. In addition to the SIM card slots, there is a USB port for charging devices and a micro-USB port for charging the hotspot. This is one of the most elegant hotspots I have seen in the market.
Hardware Quality
Rating: 10/10
The fact that it's a chubby iPhone 4 speaks for its design and quality. It can be described as a brick of glass and aluminum, no plastic parts to speak of. Even the buttons offer a nice tactile feedback. There is very little that can be criticized about the device quality.
I would have liked for the hotspot to come with a nice pouch or carrying case, but that's really a minor thing. It does come with a case, but it's an over-dimensioned nylon zippered case that is not really practical to carry around.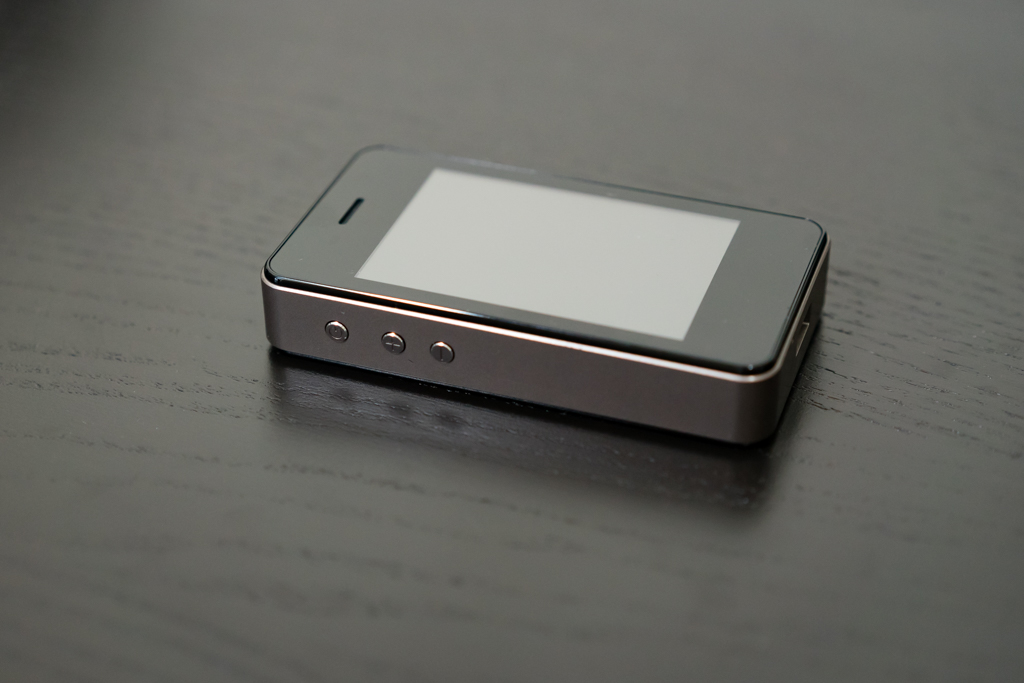 General Performance
Rating: 8.5/10
The RoamingMan hotspot was tested both within the U.S. (Dallas, Phoenix, Chicago, Boston) and overseas (Ireland, U.K. and Italy). In all instances it performed well. This will obviously depend on your location as RomaingMan relies on the cellphone data coverage in your area. That being said, it was really quick to connect most of the time.
Although RoamingMan provides coverage in many countries (coverage details here), the list is not as comprehensive as the one offered by competitors, like Skyroam, for example (Review here).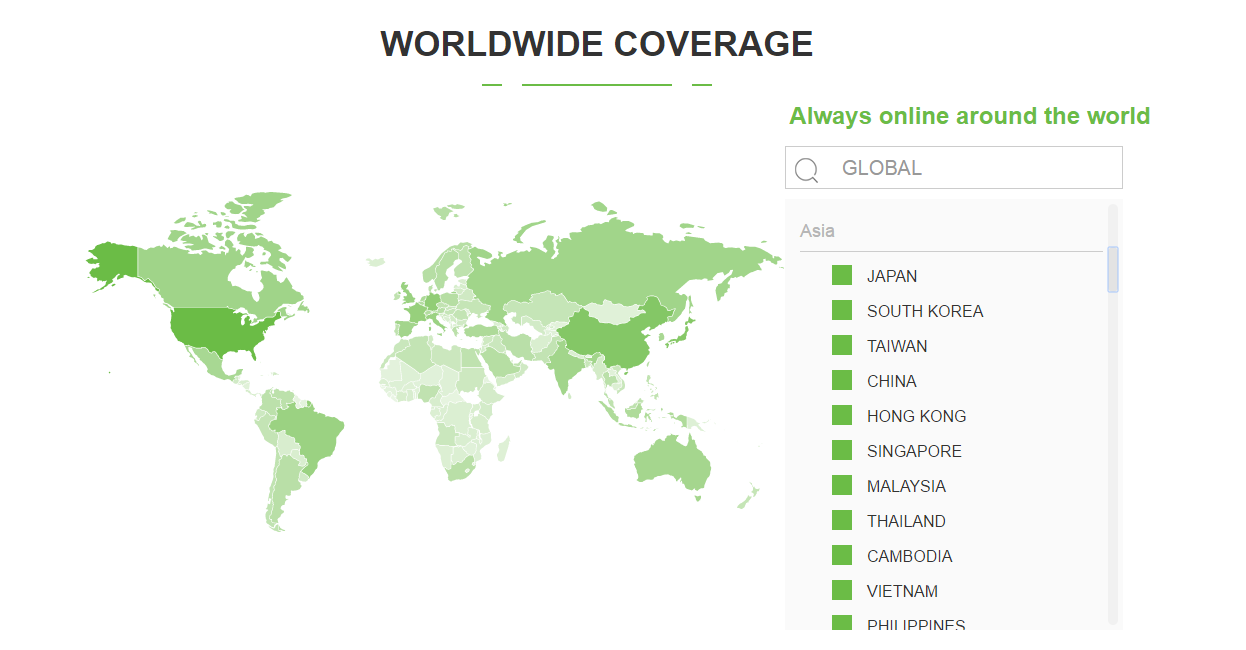 That being said, unless you need broad coverage in South America, the main business and vacation destinations are in the list.
Update - July 2017: RoamingMan now provides coverage in 98 countries. That is 44% more countries than two months ago, when this post was originally written; which puts RoamingMan closer to its competitors.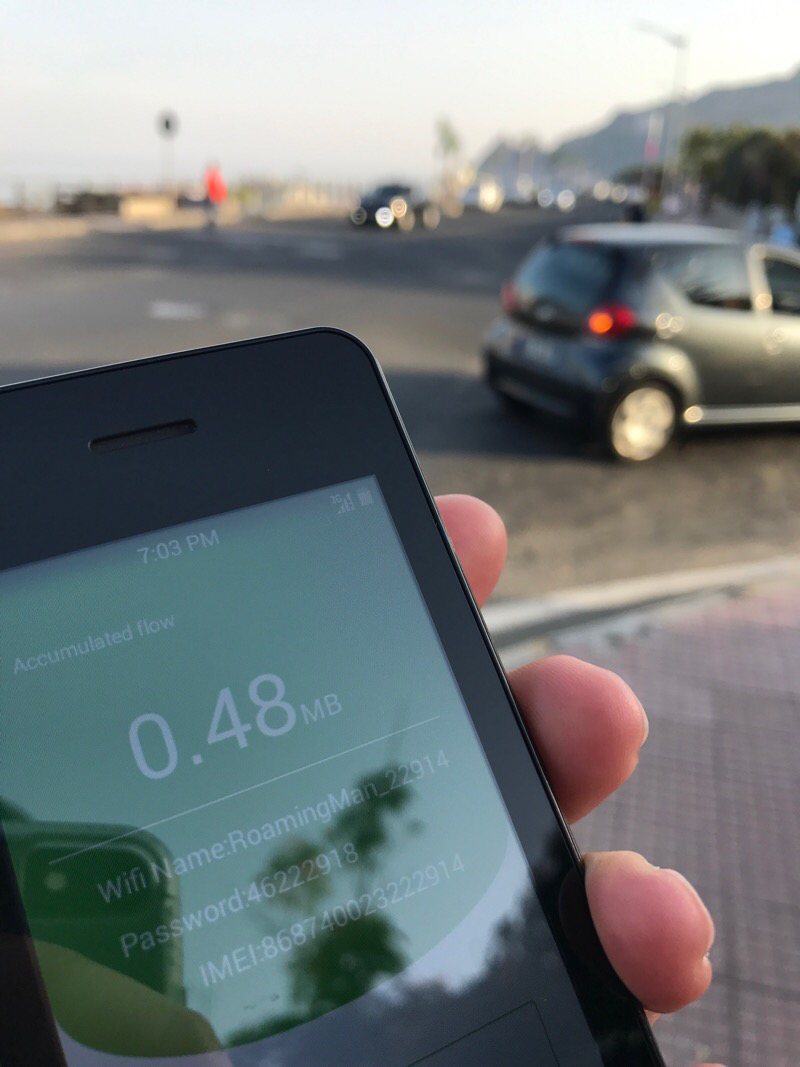 Although connection speed depends on the cell phone data provider in the area, I had no problems connecting to 3G networks. Unfortunately, neither HSPA nor LTE connections are offered (or at least, they are not advertised).
The hotspot accepts up to 5 mobile devices connected at once, which is more than enough for a regular leisure/business user. If there is need to have other family members connected, this may be a small limitation, especially nowadays that is common for each person to carry two internet connected mobile devices. However, the 5 device limitation is pretty standard for hotspot devices.
Although international coverage may not be as good as other offerings, reliability and connection speed is the best I have seen for this type of hotspots. I compared the RoamingMan's connection to Skyroam's both in the US (Dallas, Phoenix, Chicago) and Europe (Ireland, U.K. and Italy), and It was clearly superior every single time. Even though Skyroam showed an HSPA link, the actual performance left a lot to be desired. The RoamingMan was consistently faster with no dropped connections at all.
Price
Rating: 8/10
RomaingMan only offers a lease so you'd have to pay to have the device shipped to you and back to their warehouses. price is a flat rate of almost $10 dollars a day for unlimited data, which makes competitive when compared with other services, especially taking into consideration de device also doubles as an external battery.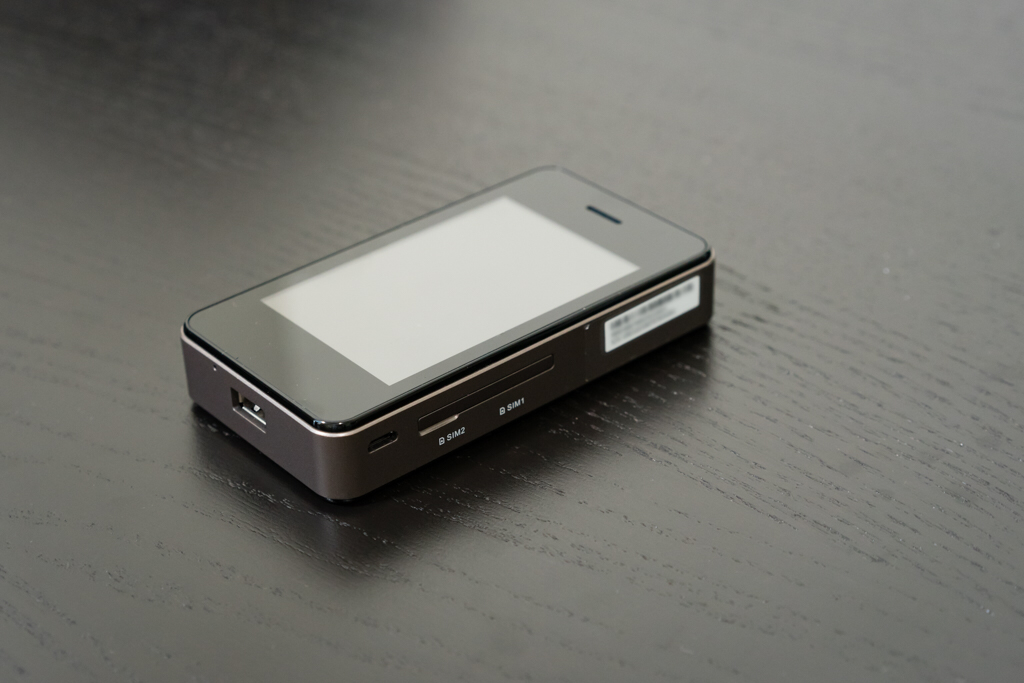 That being said, it would be nice if they offered the option of buying the hotspot in exchange of a lower daily rate.
Ease of Use
Rating: 10/10
The hotspot is as easy to use as it gets. It's literally just a matter of tuning it on and having your mobile devices automatically connect to it. It's probably too easy to connect to it (more on that later).
When turned on, it may take about 2 to 3 minutes to establish a connection with the local cell tower and share it with the connected devices. Once connected, it's pretty much smooth sailing from there.
Other Pros
Rating: 10/10
This section is intended to give credit to extra features that set the reviewed device apart from competing devices. In the case of the RoamingMan hotspot, these features are:
Internal battery with enough power to serve as an external charging battery for mobile devices.
Android operating system, which make the device stable and easily upgradeable.
No need to swap SIM cards when traveling internationally.
Software Design
Rating: 6.5/10
When the device is turned on, it generates a WiFi network to which devices are connected to. However, both the network SSID/name and Password are shown in the devices' main/first screen, which is very insecure. Also, there is no way of changing the password.
I wouldn't call the general menu layout user-friendly. Some settings are not in the places you would expect them to be and certain options lack explanation. That, however, it's a minor pet peeve. My main complaint is related to the software updates. Every so often, the device receives over-the-air firmware updates, which sounds like a great thing to have. However, the second update I got switched the device to Chinese menus and introduced Ads and Banners.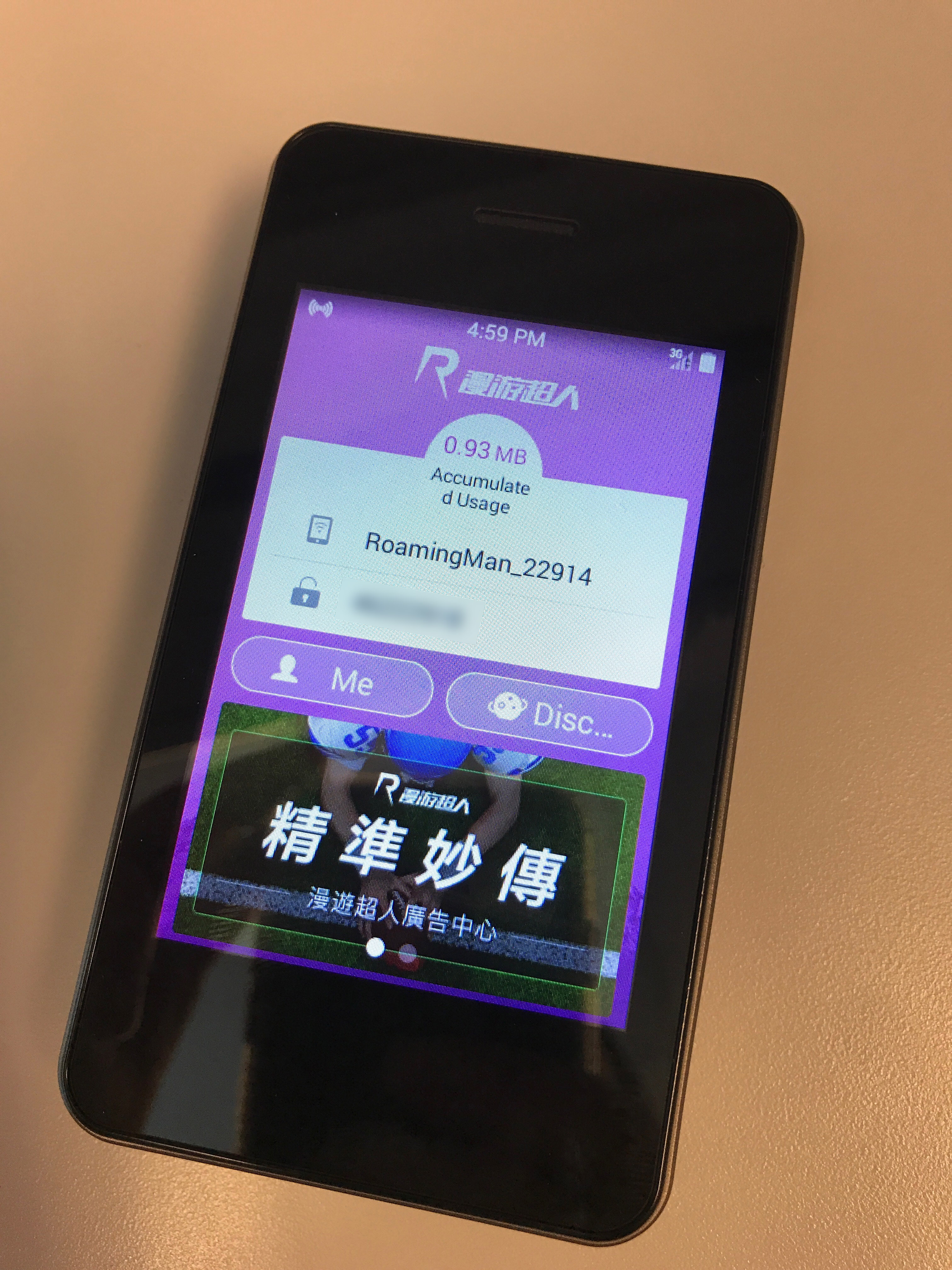 I reached out to RomaingMan as the firmware was clearly intended for other markets, and within hours they switched it back to the original English version. However, the other version kept coming back several times and a couple of emails to their support team were needed to have the condition permanently fixed. Hopefully, the English version will continue to get updates (they have indicated it will).
Update - May 2017: RoamingMan reached out to me and let me know the Hotspot I received for this review was shipped from a Chinese warehouse and was intended for the Chinese market. This whole issue with the software update shouldn't be a problem for devices leased in the U.S. I've updated the Quarks rating to reflect this.
It's worth mentioning that even while going through the update issue, the hotspot never stop working and performed as usual the whole time.
Software Performance
Rating: 9/10
The hotspot O.S. is a customized Android version, which makes it fairly stable, responsive and easy to upgrade. Other than the previously mentioned upgrade hiccups, the software performed quite well. It may have been a little laggy at times, but nothing too cumbersome.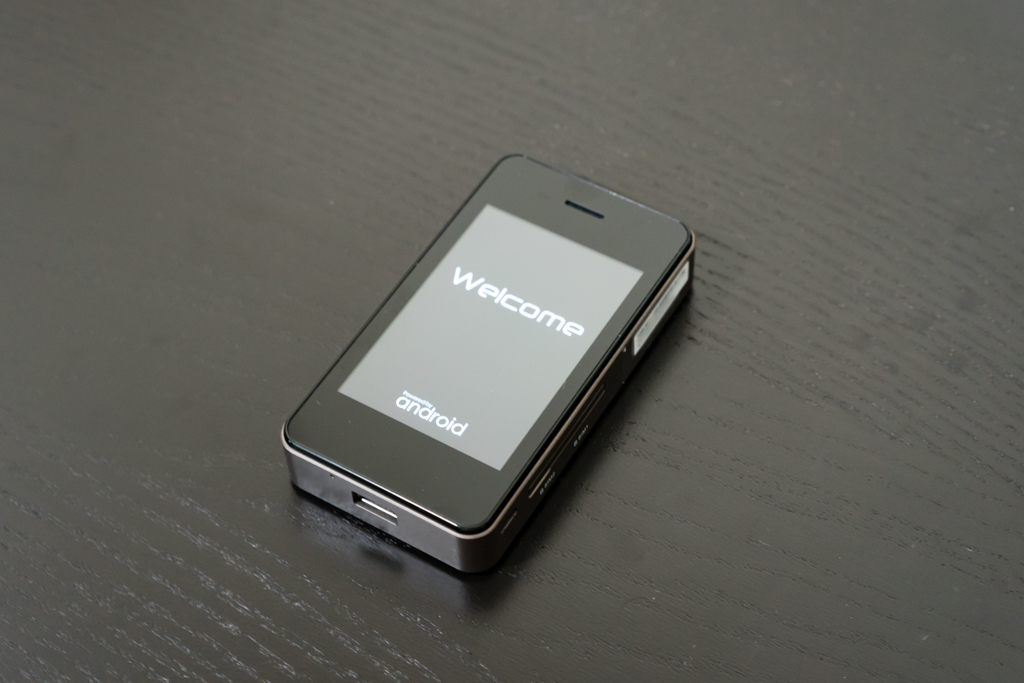 Battery Life
Rating: 10/10
This is one of the best features of this Hotspot. Thanks to the hefty 6,000 mAh internal Lithium battery, I was able to use the device under heavy load (web browsing, GPS navigation, tweeter and email) on two devices for about 16 hrs in total.
Granted, during that time I didn't use it as an external battery for my devices. When using it that way, keep in mind the maximum output current provided by the device is 1 Amp, which is enough to charge most smartphones but not enough to charge iPads and other tablets.
Other Reviews
At the time of writing, there are no reviews in either Amazon or Newegg for this device. Therefore, no additional data has been used when calculating the Quarks Rating.