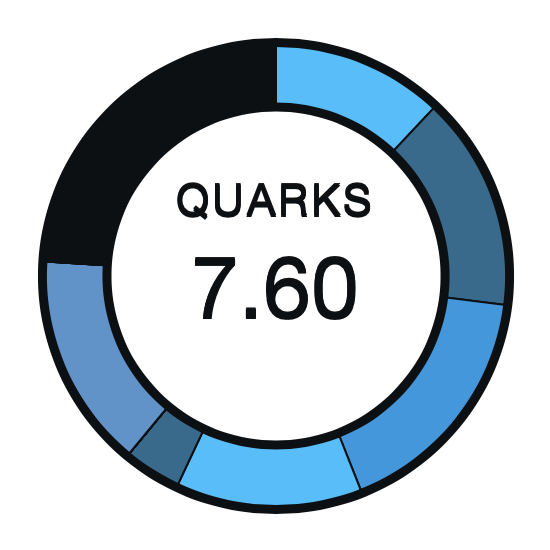 Quarks rating explanation here.
Grado is a well known brand in the music industry. This family owned company is famous for their classic line of headphones which are manufactured in Brooklyn, New York.
Grado headphones and earphones have always been highly praised by audiophiles. Especially by those whose taste is more inclined towards Rock, Blues and Jazz genres.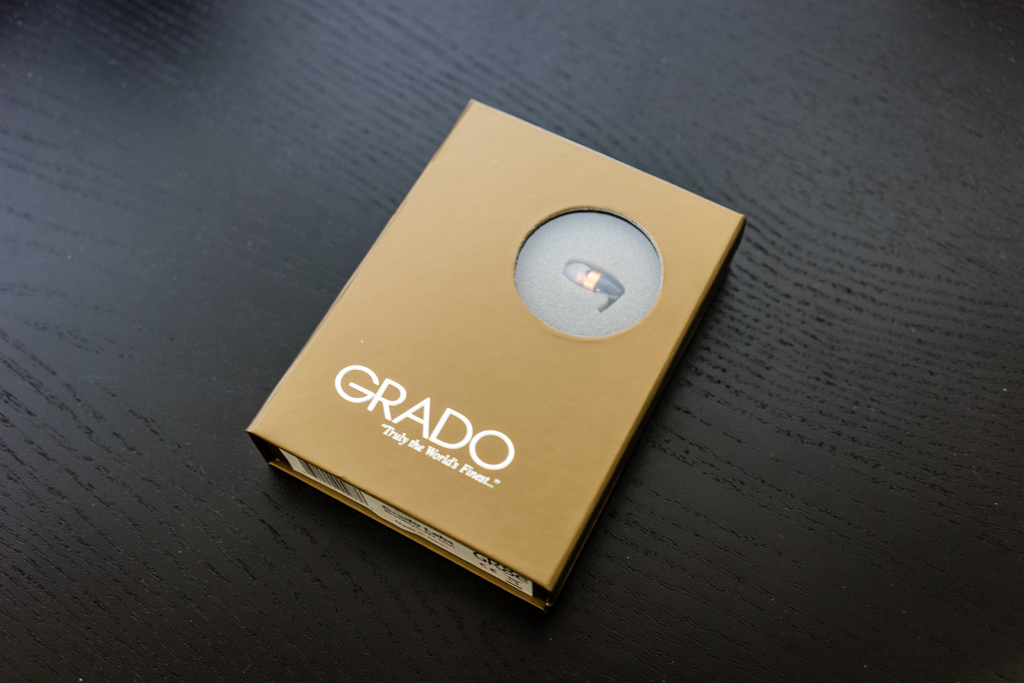 Like in my previous audio reviews, I won't be going through technical charts or DB graphs showing how much the signal is attenuated at different frequencies. I won't use pompous adjectives to define the sound characteristics either. This will be a straight-to-the-point review based on how the headphones feel and perform, in my opinion, when playing different music genres.
Hardware Design
Rating: 7/10
The GR8e's sit inside the ear canal, effectively blocking outside noise. They are provided with a proprietary moving armature single driver, which - in theory - may limit their performance at the ends of the spectrum (more on that later).
They are extremely comfortable, if you find the ear tips that fit your ears, that is. This is because they only include three soft plastic sets in the package. Design is minimalistic and well thought out, the headphones are very small and I can't imagine they would cause discomfort in you ears like the Shure SE215s. I've used these earphones in 4-hr flights with no comfort problems at all. The small size and very malleable cable make them ideal for traveling. When compared to the Westone Alphas, I would say they are as comfortable.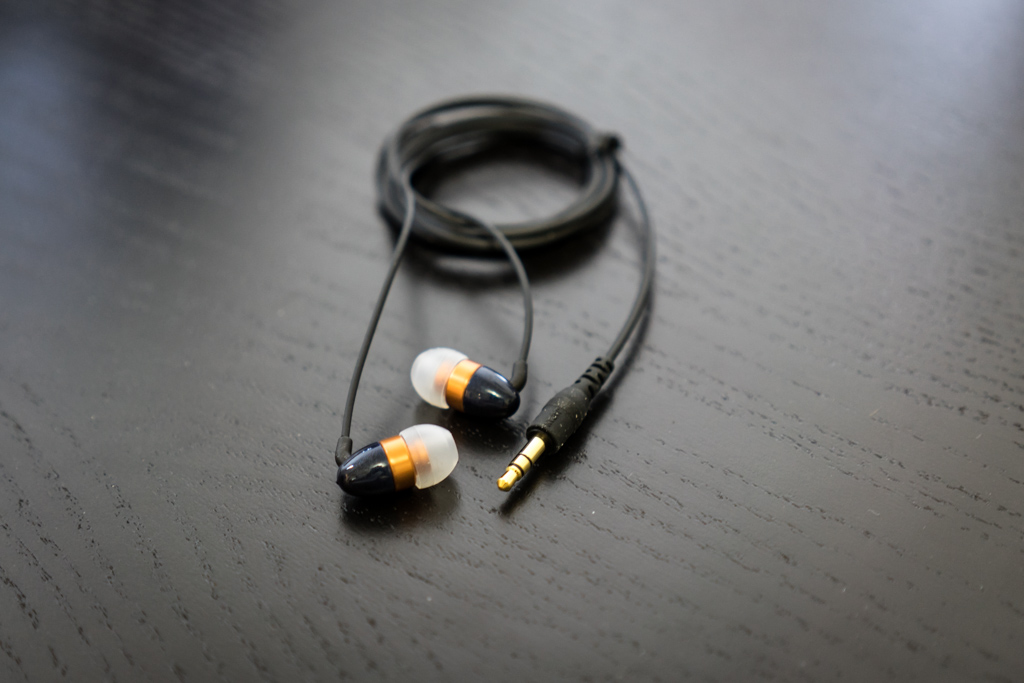 One disadvantage is the lack of remote controls to interact with your phone/music player. This is pretty much a standard feature in wired headphones these days. They don't include a pouch or carrying case either, which makes these headphones the most bare bones package I've seen at this price range.
Hardware Quality
Rating: 9/10
These Japan manufactured headphones use high quality materials, from the drivers themselves to the cable. As mentioned above, they only include three sets of ear tips, but they are high quality and more comfortable than the silicone options offered by others manufacturers. Grado states the ear tips use a proprietary blend of 2 different silicons.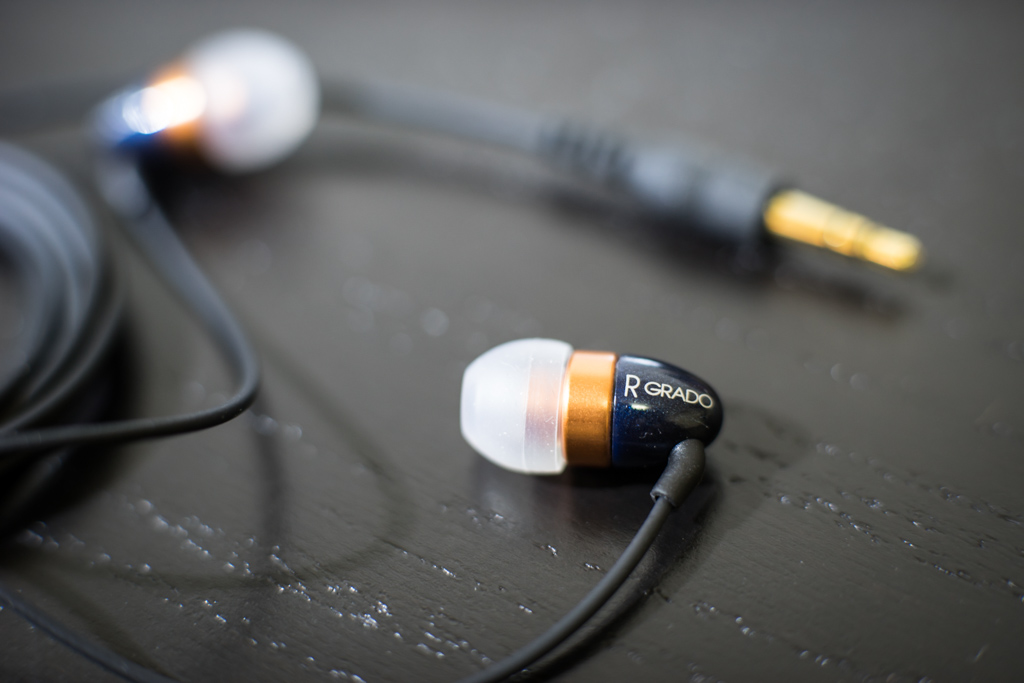 Although the driver enclosures are not magnesium alloy, like some products I've reviewed from Westone, they definitely don't feel cheap at all.
General Performance
Rating 8/10
In my opinion - and here comes the subjective piece of this review - the Grado GR8e's tend to give more prominence to the mid range of the spectrum. Although Lows are well defined, they are not as deep and profound as they are in other single-driver earphones like Westone Alphas. The guitar and vocals in Creedence's Fortunate Son and Travelin' Band are nice and detailed (perhaps overly detailed towards the higher frequencies), but the bass was lacking a little. Whereas, Diana Krall's voice in Glad Rag Doll was exquisitely crisp and clear. Listening to that song's guitar was like having someone play it directly inside your brain. Collective Soul's Welcome All Again is another example of a song where these headphones performed nicely (all these songs were played in their lossless format).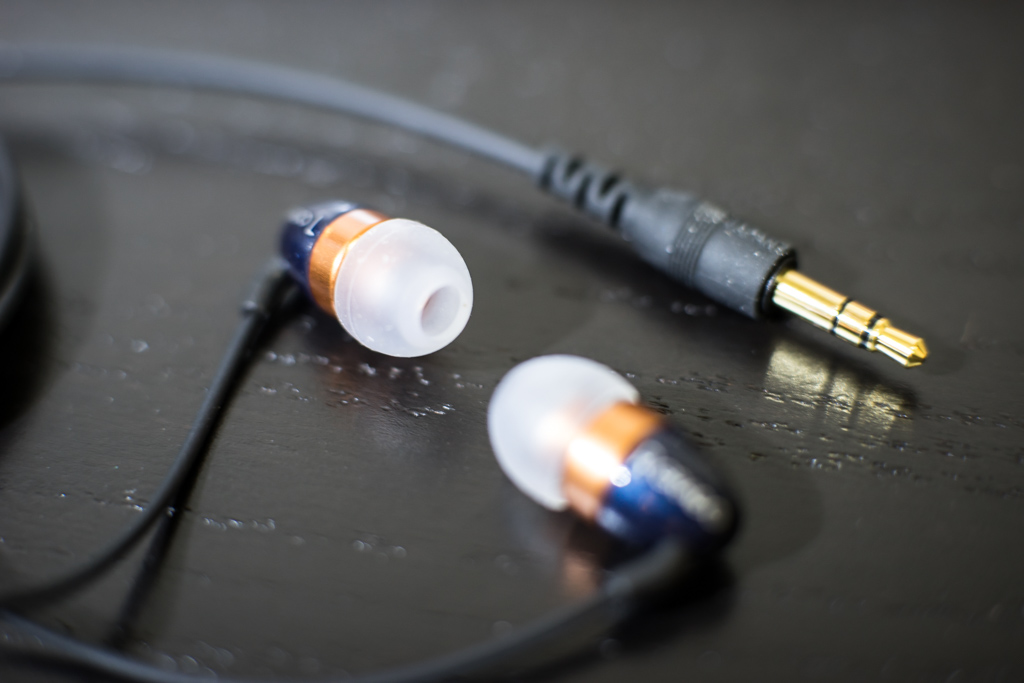 Price
Rating: 6/10
Although these in-ear headphones perform great, I think the price is a title steep for the offering as a whole. For the same [price tag] westone_2d_amz, you can find better performing 2-driver headphones with better construction, more ear tips and a case.
Amazon and Newegg Reviews
Rating: 5/5
These earphones are rated with 5 stars in Amazon at the time of this writing . There is only a couple of reviews, but I decided to account for this rating in the Quarks system, as the reviews seem legit. There are currently no reviews on Newegg.