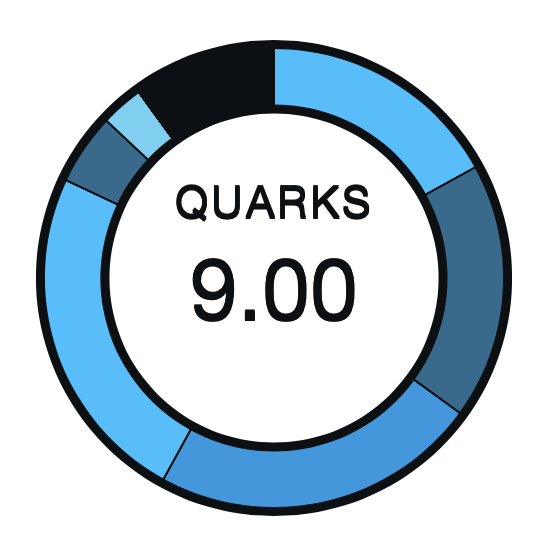 Quarks rating explanation here.
Hardware Design
Rating: 8.5/10
The DT 770 Studio are aimed at audio professionals and, as their name implies, they definitely belong in a music studio: mate black all over, thick and long cables, 6.35 mm audio plug (which can be unscrewed to reveal a 3.5 mm plug), metal frame band and big rugged plastic ear cups. They are the perfect combination of industrial and functional design.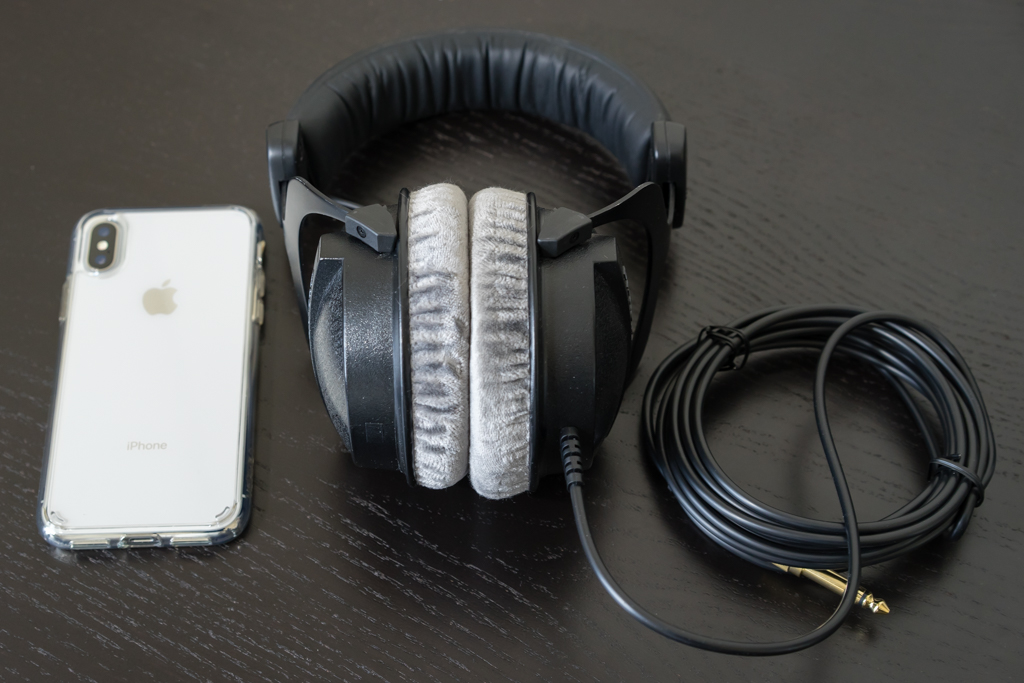 The plush ear cups make them extremely comfortable. The headband provides the right amount of pressure when being worn. Not too tight and not too loose. They can also be wore with glasses without putting additional pressure on one's temples.
Strangely enough, the DT 770 Studio are not provided with a coiled audio cable, which is usually used on professional headphones with longer cables, as they helps keeping them out of the way. Also, it's a non-removable cable.
Hardware Quality
Rating: 9/10
The headband frame and ear cups support on the DT 770 Studio headphones are made of metal. Ear cups are made of lightweight and texturized plastic, but they don't feel cheap at all.
The cushioned areas on the head band and ear cups are provided with a very soft leather-looking fabric . Ear cup rotation and adjustment is very smooth and cables are thick and strong, they almost feel rugged.
General Performance
Rating: 9/10
Since the DT 770 Studio headphones have an 80-Ohm impedance, they are not suited for mobile use. In fact; ideally, they should be used with either a desk amplifier or a portable one such as the Creative Labs High Resolution Amplifier E5.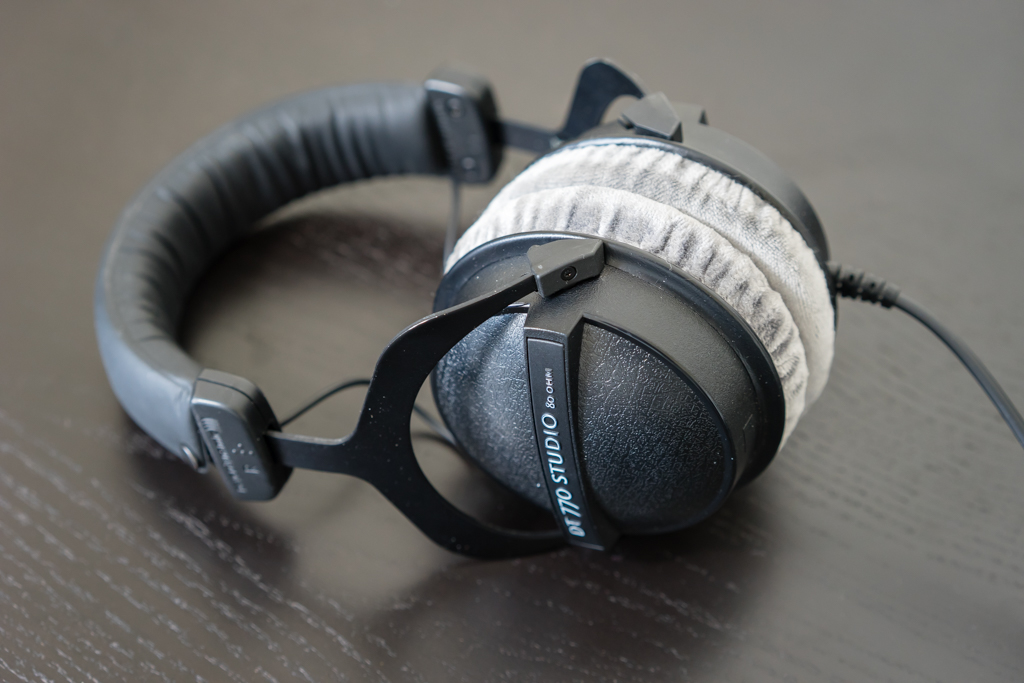 These headphones were tested with high resolution audio. That is, music encoded at (at least) 96KHz/24 bit, which is effectively better quality than CD audio (and hence, better quality than MP3/AAC compressed "lossy" audio). The files were in either FLAC format or Apple Lossless format and were played/decoded through a DAC capable of reproducing them at 96KHz/24 bit resolution. Although most popular streaming services in the U.S. (e.g. Spotify and Apple Music) are not capable of streaming music at such high quality, I wanted to test the headphones with the cleanest audio source I could provide to rule out any quality issues or noise/artifacts that may be introduced.
The DT 770 Studio produce a flat sound signature. No frequency group seems to be particularly emphasized. Base is deep, Mids are really crisp and Highs are clear and distinguishable. They provide an "open" soundstage, even though they are close back headphones, which is really impressive. Killing Me Softlyby Fugees sounds beautifully, for example. Vocals are crisp and the lower frequencies are bold and fulfilling. Hotel California by Eagles is another example of a song that is fantastically reproduced by these earbuds. They also provide good isolation in noisy environments and offer a level of comfort unmatched by other professional headphones I have tested.
Price
Rating: 9.5/10
The Beyerdynamic DT 770 Studio retails for about $180 at the time of this writing. That's a more than adequate price tag for the quality and performance these headphones offer. However, this particular model seems to be a bit difficult to find online. The closest one would be the DT 770 Pro 80 Ohms on Amazon.
There are other alternatives in the market offering similar features at this price range, but those options are generally semi-open back or completely open-back headphones. If you are looking for a professional set of closed-back headphones with a flat sound signature, nice isolation and good build quality, the DT 770 Studio at less than $200 is hard to beat.
Ease of Use
Rating: 10/10
This is as easy as it gets, just adjust the head band as needed, plug the coil cable on the side that better fits your use case and you are ready to go. There are no buttons, Apps or batteries to fiddle with.
Other Reviews
Amazon Reviews: None yet.
These headphones are still fairly new and there are no available reviews on Amazon or any other reputable online store. Therefore, this section will not be accounted for when calculating the Quarks rating.